Posted by admin at 22 August 2017, at 17 : 41 PM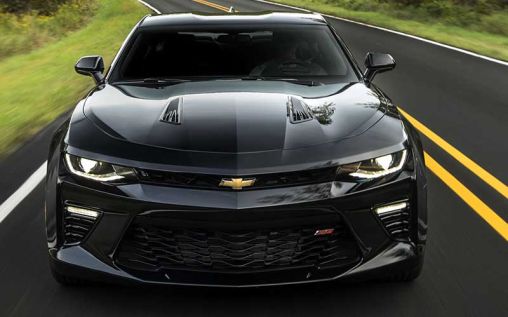 Did you know that leasing accounts for a third of new vehicle sales? Lease agreements are becoming the most popular means of financing a car because of the convenience and savings they offer when compared to traditional hire purchase agreements. Lease agreements used only to be available to corporate clients, however, the recent deregulation of finance now allows lease financing to be utilized by the general public. If you are thinking of acquiring a new Camaro shortly, then, take a look at the benefits of leasing your next vehicle through a reputable leasing specialist.
#1 Low Payments with Minimal Deposit
Lease agreements only finance the depreciation in the vehicle over the lease period, whereas traditional hire purchase agreements require you to finance the entire cost of the car less the down payment. Using the leasing finance model lets you save a substantial amount of your monthly car payment that you can put toward other expenses in your budget. However, if you are comfortable with the current amount you are paying to your car every month, use the savings to upgrade your Camaro to a better model.
#2 Low Running Costs
With a lease agreement, the only expenses you need to be concerned about for your car are gas and your next set of tires. Lease agreements come with service and maintenance schedules that require you to keep the vehicle in top shape at all times. The cost of the servicing schedule is inclusive in the lease payment as a standard feature. This saving on running costs adds up to more value for your money and savings that you can use in other areas of your monthly budget.
#3 Drive a New Model Every Three Years
If you drive a classic Camaro, then, you probably aren't concerned with buying a new model right now. However, if you enjoy driving the latest models, then, why finance a car with a hire purchase agreement when you can lease a brand new model every three years?
#4 Avoid the Maintenance Cycle
Everyone who has owned a Camaro knows that they can become expensive to own when they hit their warranty period. At around 50,000 miles, a car begins to require extensive repairs from mechanical and electrical failures. The last thing you want is to make your final payment on your Camaro, only to have a supercharger fail on you. This kind of repair can be very costly and potentially be a lot more than a few car payments. The fact is that modern cars are depreciating assets, they continue to lose value, with almost 80% of it gone in five years. Unless you are a real enthusiast that enjoys working on your car, consider a lease agreement and avoid the hassle and expense of the maintenance cycle.
#5 Is Ownership Important?
If you are insistent on outright ownership of you Camaro, as a collector's item, then, a lease will not be the best decision for your next purchase agreement. However, if you are keen to get behind the wheel of a new model every three years, while still paying less than the payment on a hire purchase agreement, a lease is the perfect option. Ownership is overrated; it is the driving experience that matters. Speak to a professional leasing agent today and have them arrange the numbers for you.
Wrapping Up
The decision to lease your next Camaro just makes good financial sense. In today's modern motor vehicle market there is no reason to take on the extra expense of owning a car when you can receive more value for your money with a lease. Or, you can always try to apply for a car loan in places like (403) CAR-LOAN and see how it works out for you.