Posted by admin at 11 April 2017, at 20 : 54 PM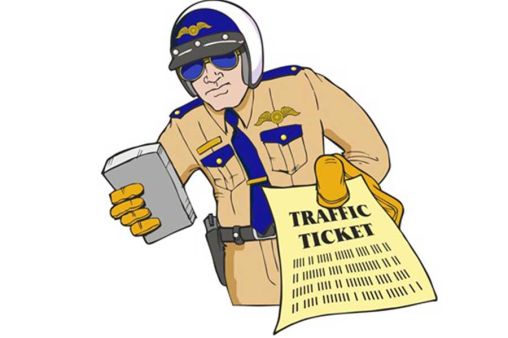 Speeding is the most common driving offence in England and Wales –around 50,000 motorists go to court for the offence each year. The punishments for speeding are quite wide-ranging, from having to attend a speed awareness course (you pay for this yourself), possible points on your licence or in extreme cases a disqualification from driving.
The UK's speed limits
In built up areas, the speed limit is usually 30mph, but increasingly towns and cities are imposing 20mph limits. On Single carriageways the limit is 60mph and on motorways and dual carriageways it's 70mph (unless there are clear signs saying otherwise). Speed limits on dual and single carriageways are lower for vehicles designed for carrying goods.
You're entitled, as you are with any other offence, to challenge the charge or conviction, so if you've been caught speeding, one of the first things you should do is to engage the motor lawyers at motoringoffencelawyers.com to help you.
Contesting a speeding charge
Speeding offences are quite easy for the courts to prove – all the prosecution needs to do is show that you were travelling beyond the stated speed limit. You can't argue that you didn't see the speed signs or that you didn't see how fast you were driving.
What happens after I've been caught?
In most speeding cases, your outcome will depend on how fast – how much over the limit – you were driving. You may be offered a fixed penalty of 3 points and a £100.00 fine, or if you haven't attended one in the recent past, be given the opportunity to attend a speed awareness course.
How to deal with a speeding charge
If the vehicle was not stopped at the time of the offence and is registered to you, you'll normally receive a Notice of Intended Prosecution (NIP) and requirement for driver details within 14 days of the alleged offence. You have to respond to your NIP within 28 days to identify yourself or another person as the driver at the time.
If you were stopped by the police rather than flashed by a camera, you may get a verbal notice of prosecution. Once you've responded to the NIP, you may receive the offer of a fixed penalty or attendance on a speed awareness course.
If you think the charge is unfair
Then you need a lawyer! If you want to contest the charge you can't do this alone; you need people who know what they're doing as this process can be complicated and quite daunting. You need someone on your side who knows the law inside out and who can look for flaws in the prosecution case.
Even if you plead guilty and you can still argue to reduce your punishment and reduce the risk to your driving licence.
If you face disqualification under the totting-up system
If you already have several points and you stand to lose your licence, you may still be able to get help from expert motoring lawyers. They will look for technicalities that could get your case dismissed or your penalties reduced. If you need your driving licence for your livelihood, then, you can't afford to do without your lawyer.