Posted by admin at 29 November 2014, at 16 : 44 PM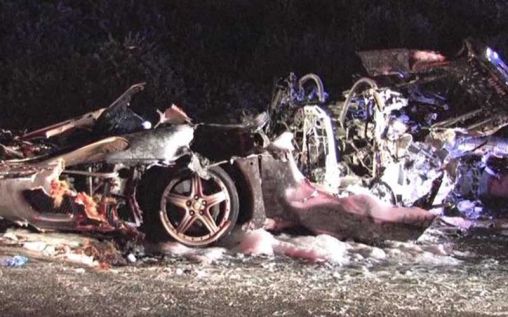 A gorgeous Ferrari was completely destroyed when it burst into flames yesterday, Friday evening. Two people were driving inside the Ferrari before they crashed into a tree in Agoura Hills, California.
The car immediately burst into flames after the crash. Two people inside the Ferrari sustained burns. Both were treated at the scene and then taken to a hospital.
The accident happened at around 10:10 PM.
The car is a total mess. The whole car burned down completely. Both people were lucky that they didn't get stuck inside the car when it burst into flames, or it could've ended badly for both.
The people were seriously injured, but none of the injuries were life-threatening.