Posted by admin at 24 April 2017, at 12 : 12 PM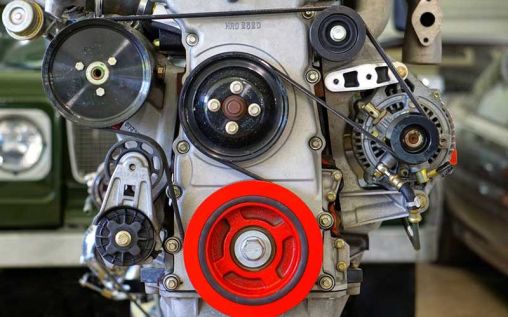 Every car company under the sun claims that their cars are the best, when it comes to quality. Obviously, the definition of quality is purely subjective. And, to one person, a single factor of a car may outweigh all of the others. But, there are some easy ways to determine whether or not a car is genuinely high-quality. To help you out, this post will be going through four of the most important things that make a car top-notch. Without these aspects, a car falls into a lower tier. It's not necessarily pricing that makes one car better than another; you have to look deeper.
Reliability will be the most important factor to most car drivers. Nobody likes the idea of their car breaking down when they're halfway to their destination. On the way to work, this could get you into real trouble. And, in an emergency, this could be life threatening. Having a reliable car means that it will be able to run for years without failure. Of course, even the most reliable cars will need maintenance. But, if you choose well, you can limit the amount of time you spend with your car in the garage by a huge amount. The BMW E30 3-Series is a great example of a car that is renowned for reliability. But, reliability isn't the only part of a quality car. There's more that you need to be thinking about.
History has given us loads of reliable cars. Cars that can drive for years without an oil change or flat tire. Cars that can drive on snow, sand, and loose rocks. But, a large portion of these cars fall victim to a common fault – the quality of the interior. Having your trim fall apart will break your heart. Thankfully, though, loads of cars have brilliant interiors. Companies like Mercedes are famous for their interior quality, with rich leather and even wood featuring in their cars. These sorts of vehicles don't have to cost a fortune, either. When you're buying a car, it's a good idea to look at reviews for the options that you have. You will find that many reviews will echo the same points. And, most will cover the quality found within the car.
Quality may not even relate to the physical car itself. Instead, it can manifest in the service that you get when you buy the car. A lot of companies offer lifetime warranties on their cars if you buy them new. This means that any manufacturer faults or issues will be covered. This sort of protection can save you a lot of time and money. The repairs that you receive will come from a registered dealership or a company like Autoco car mechanic. And, instead of having to pay out of your pocket for issues, you'll have them waived by the manufacturer. Vauxhall offers a lifetime warranty which lasts as long as you have the car from new. And, loads of other companies offer the same.
Hopefully, this will give you a good idea of what contributes to the quality of a car. Most people don't consider these factors when they're shopping for a new motor. But, choosing a car based on looks and power alone will only result in trouble in the future. You'll be in the car, so, you won't be seeing it from the outside.