Posted by admin at 10 April 2019, at 18 : 41 PM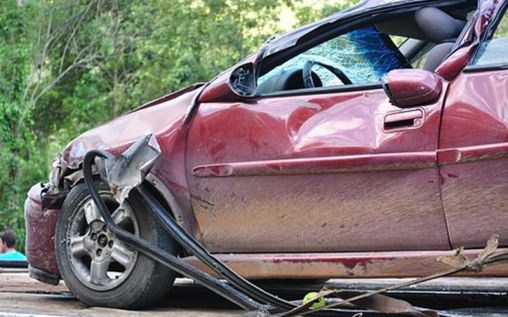 Comparing car insurance is something you will need to do if you are going to find the best deal. But, before you can effectively compare various insurance policies, you first need to decide on what level of cover you are going to go for. Read on to discover more about the levels of insurance that are available.
Let's begin with comprehensive car insurance, which, as you may have gathered by the name, is the most complete level of cover available for your vehicle. This type of insurance plan offers financial protection in the event that there has been damage to third party property as the result of an accident, as well as giving you financial protection for accidental theft, fire, and damage. Most fully comprehensive insurance plans will also cover driving other cars, personal possessions, windscreen damage, and personal injury. Of course, the exact benefits will differ depending on the insurance companies themselves, but you will experience a lot more protection with this type of cover.
Next, we have third party, fire and theft cover, which will pay out for any damage you have caused to others on the road. With this policy, you can also claim for any damage or loss you have suffered as a consequence of theft or fire. Finally, the most basic type of insurance is third party cover. With this policy, your own costs are not covered; the insurance firm will only pay out for any damage to other people and their property.
Fees And Add-Ons
Car insurance comparison websites can help you to find the best auto insurance deal for you. But, you need to use comparison websites effectively if you are to get the right results. This means comparing all of the important factors; not just the overall quote. Below, we take a look at some of the fees and add-ons to consider.
There are a number of different fees you need to consider when comparing car insurance quotes from leading companies like Cars Protection Plus so that you can get a true picture regarding the overall cost. Firstly, look at the monthly APR. Paying monthly can be more manageable, however, it is often more expensive, as the car insurance firm will charge you interest. If you can afford to, it is worth paying annually. If not, make sure the APR isn't too expensive.
You may also have to pay a fee if you decide you no longer want your policy – this is known as a cooling-off or cancellation fee. They vary dramatically depending on the insurance company in question. If you need to change your policy, for example, if you get married and you want to change the name on your insurance policy, you will likely incur adjustment fees.
There are also renewal fees and set-up fees, which are rare, but some brokers do charge them. There are also numerous add-ons that will be available to you, depending on the insurance firm. Common add-ons from insurance companies include key cover, windscreen cover, personal accident cover and breakdown cover.