Posted by admin at 28 February 2019, at 19 : 20 PM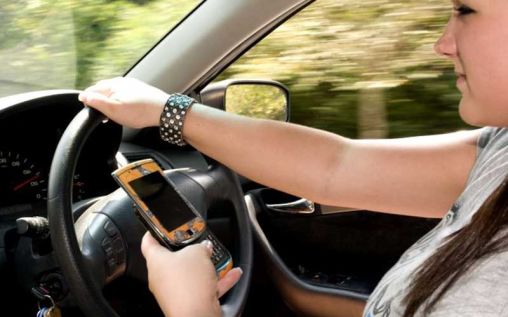 According to researcher Nicole Morris at the University of Minnesota, the most dangerous two years of your life are between 16 and 17. The underlying reason for an early death in teens is driving. Indeed,k car crashes kill more teens in that specific age group than other types of accidents, fatal diseases such as cancer, and suicidal behaviors. Armed with this knowledge, it's no wonder that parents are worried when their children begin to drive.
Even though the vehicles we drive have become safer and car accident-related fatalities have decreased by one quarter, there is no doubt that teenagers are the most vulnerable drivers on the road. Unfortunately, the teenage mind can lead to dramatic decisions, which ultimately affects their behaviors on the road and increases the risk of accidents. In fact, according to Morris, the presence of friends in the car – instead of relatives – is tightly linked to rash and dangerous decisions. A teen driving with friends is more likely to ignore the speed limits and engage in reckless behaviors. As a parent, it's an impossible choice. You know that you can't ask your child not to see their friends or drive with their friends in the car. The vehicle is ultimately a social symbol and, consequently, it cannot be disassociated entirely from your teen's community. However, it's not inconsiderate to establish a strict set of rules for both of you to make sure that you can feel more reassured about leaving the car to your son or daughter for the day.
Smart cars can keep harmful habits under control
Cars are powerful machines that can kill when they are left in the hands of an inattentive driver. However, cars have become smarter, and they can now look after their driver – to a certain extent. If, as a parent, you're in the process of considering buying a new vehicle, you want to invest in a car that can keep your teen driving habits under control. The two most common causes of collisions for teen drivers are speed and distractions; consequently, you want your next vehicle to offer features that can manage the risks associated with these. Indeed, car markers have explored advanced tech to keep parents reassured when their teens are behind the wheel. Ford, for instance, has implemented a useful assisting technology that reduces speed and distraction related fatalities. MyKey technology takes care of calls during driving, as it automatically redirects them to voicemail. Additionally, it can be programmed to keep the vehicle under the speed limit by stopping the driver from accelerating beyond 65, 70 or even 80 mph. Similarly, Chevrolet's newest model comes with a Teen Driver setting that assists young driver by keeping the speed in track and reporting on driving style such as distance driven, tailgating notifications, etc. If you prefer staying with an old model, you can use plug-in devices and third-party apps to encourage safe driving too.
The first-time driver insurance is EXPENSIVE!
Many parents feel anxious at the idea of purchasing car insurance for their teen driver. Indeed, immature and inexperienced drivers are a high risk on the road, and consequently, it's not uncommon to struggle to find affordable solutions. However, if the price is a concern, you can get your teen involved in the discussion at an early stage to find together the best possible solution. Indeed, you can consider adding your child as another driver to your insurance policy. Contrary to common belief, the addition will not affect your no claim bonus directly. You can continue to build up your no claims bonus. If your teen is involved in an accident, this will affect their no claims bonus, but not yours. However, the collision will change our yearly bonus for the policy. In the most common cases, adding an experienced driver to your policy could reduce your premium. However, when you add a young driver, your premium might go up as a reflection on their lack of road experience. But if you're in a constellation where you're sharing cars, this approach turns out cheaper than buying new insurance cover!
You can book additional lessons to help them (and yourself)
There's only so much you can learn during your driving lessons. For new drivers, the driving time is focused on passing their driving test; consequently, it acts as a preparation for the specific situation they will be facing during the official driving exam. As it's not uncommon for driving tests to be canceled as a result of bad weather – heavy rain, strong wind and snow are the first cause of cancellation –, it's easy to see that young drivers are not fully ready to take the road every day of the year once they've got their driving license. On the contrary, they are not prepared to tackle weather issues, which can lead to accidents and dangerous driving. If you live in a region that is likely to get snow in winter, it's a good idea to book additional lessons – even after the driving test – to help them understand how to drive on ice and snow, for instance. A common and costly mistake is to panic and hit the brakes, which will cause the wheels to lock and increase skidding risks. Learning how to handle weather conditions on the road can save lives.
Have an afternoon together with the car
Dangerous driving habits are a major cause of accidents. But it's not the only reason why your teen could get involved in a crash. Indeed, numerous young drivers don't understand how to look after the vehicle and consequently can endanger themselves and others while driving a car that isn't road-safe anymore. Two in five young drivers don't know how to change a tire, with a whopping 57% of female drivers claim they can't, while only 12% of males in the same age group feel hindered by a flat tire. Before letting your teen drive the car, you should make time to introduce the essential mechanic know-how. Teaching your teen to change tires, measure tread depth and fix a simple puncture can dramatically improve their experience on the road. Additionally, you should also consider a quick lesson about car oil. Many young drivers are unaware of which oil is required by their car engine. More worryingly, some can measure how much oil is left in the engine and don't know how to top it up either.
If you share the car, you share the chores
Many teens don't feel responsible for the vehicle, as a result of being allowed to use their parents' car(s). In a situation where the costs of car insurance are covered by other family members, some young drivers can be tempted into uncaring behavior. Therefore, it is essential to set the rules of the car share very early. Your teen needs to look after the vehicle as much as you do; this includes washing the car. You can already measure their sense of responsibility by the way they maintain the vehicle. Cleaning the car regularly should be a shared task, aka something that you can do together as a bonding experience or a mutual responsibility that works on a rota process. Additionally, leaving the interior clean after using the car is also a point of concern – you don't want to be surrounded by empty takeaway packages, for instance! When necessary and relevant, you can also encourage your teen to refuel the car. Ultimately, you want them to display trustworthy behavior.
Helping them in stressful situations
The most stressful part about driving is parking the car in a busy area. In the UK, half of the drivers are stressed at the idea of not finding a parking space or not knowing how to park their vehicle in a small area. As a result, two-thirds of drivers cancel their outings because of parking anxiety, while almost half of them choose to break the law and use spaces they are allowed to use. To avoid perpetuating harmful habits, you need to teach your teen to handle anxious feeling while parking. Practice makes it perfect, and therefore, it's a good idea to often drive to town together and practice parallel parking, parking in a crowded car park, and parking in narrow spaces.
Don't be that anxious parent
Everybody knows that parents are worried about their kids driving. That's precisely why practicing regularly can be beneficial for both of you. Indeed, experience has made you a better driver. It's reasonable to imagine that your child needs time to develop the reflexes and automatisms that a lifetime spent behind the wheel has taught you. Consequently, the role of parents is to help their teen to gain the necessary experience to become safe drivers. In order words, you shouldn't take the wheel at night or when the weather is terrible. It's the best opportunity to help young drivers gain confidence on the road. Aside from routine commutes, you should encourage new driving opportunities, such as taking the car together for a road trip during the weekend – a short trip! – or using the highway system.
As a parent of a new driver, you need to take preventive measures to ensure that they can be as safe as possible on the road. You are responsible for their driving experience before they pass their driving test. Additionally, you can opt for smart vehicles and shared responsibilities to encourage your teen to develop positive habits.