Posted by admin at 14 December 2014, at 21 : 21 PM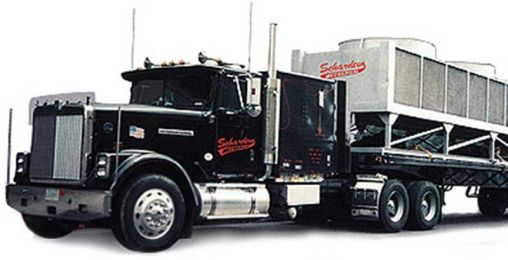 Purchasing trailer tires is not as simple as buying car tires. Car tires are required to withstand a variety of turning, pulling, stopping, swerving, and other driving maneuvers. These tires are required to have more flexibility in the sidewalls. Trailers do not require this type of tire. They do not have the same type of driving torque applied to the axles.
The type of tire you choose will affect how the trailer will haul. If you are hauling a tall trailer such as a camper trailer or boat, then you are going to need to counteract trailer sway. Regular car tires will make sway worse. Special trailer (ST) type tires like Goodyear Marathon's, however, have a stiffer sidewall and will help to reduce sway. This type of trailer tires should be used on boat trailers, utility trailers, and travel trailers. Be careful when purchasing cheap tires as they may not have the strength you need for safely hauling your trailer and may be more prone to dry rot.
Bias Ply:
Bias ply are constructed of poly or nylon cords. These crisscross the tire from bead-to-bead. The same amount of ply is used in both tread and sidewalls. This causes the sidewalls to be stiffer so that they are able to reduce and resist trailer sway.
Bias Belted:
Bias belted are constructed with a standard bias ply crisscross. They have bead-to-bead construction, but include additional belts under the thread.
Radial:
Radial feature radial plies that run at right angles straight across the tire from bead-to-bead. Belts made of steel wire, usually, run under the tread. This allows for excellent traction and holding tread to the road while you are turning or swerving. These tires are usually used on vehicles because they need the flexible sidewalls. Your trailer does not require this flexibility, and sway may be increased due to the lack of stability in the sidewalls.
Trailer Load Ranges:
The maximum weight each tire can support, safely that is, is called the tire load range. This is critical when selecting the proper size tire for your trailer. The load range is the maximum weight capacity of the tire and should be noted on the sidewall of the tire.
* Load Range B = Old 4 ply rating
* Load Range C = Old 6 ply rating
* Load Range D = Old 8 ply rating