1st generation classic 1969 Chevrolet Camaro 355 ci For Sale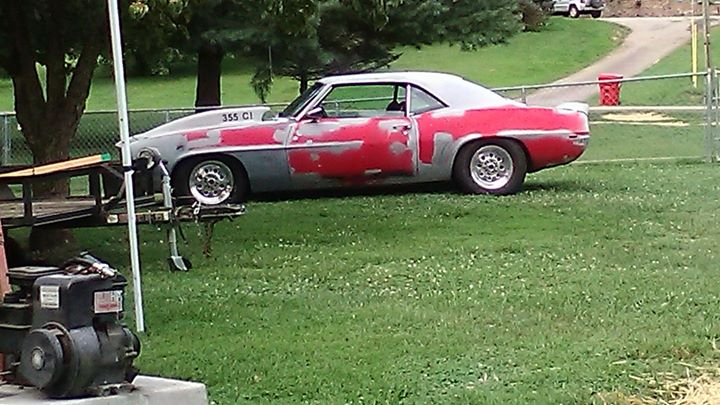 US $18000
Send Inquiry
Read
T.O.S
[<-Click]
before sending inquiry!
Vehicle Summary
Mileage-
AvailabilityYes
Year of Manufacture1969
Fuel-
Vehicle Detail
1st generation classic 1969 Chevrolet Camaro 355 ci For Sale.
Rebuilt motor last summer 355ci has th350 trans 3:73 gears weld wheels 4 new tires 5 inch cowl hood.. has all interior except headliner it has power steering and power brakes and it's a factory ac car. there a couple spots on the body that needs fixed but nothing major.. when the car was purchased 20 years ago someone had put a sunroof in it and it was taken out and metal put back in before my dad bought it.. my dad has passed away and left it to me I have transferred the title I'm just waiting for it to come in the mail.. I want to go on and list it to see who all is interested.. this is the only pic I have at the moment but I'll get more soon.
Asking $18,000 obo
Send inquiry to contact the owner of this Camaro.
Car located in – Beattyville, Kentucky, US.
Makes: 1967-1969 Chevy Camaro.