1995 Chevrolet Camaro Z28 convertible V8 automatic For Sale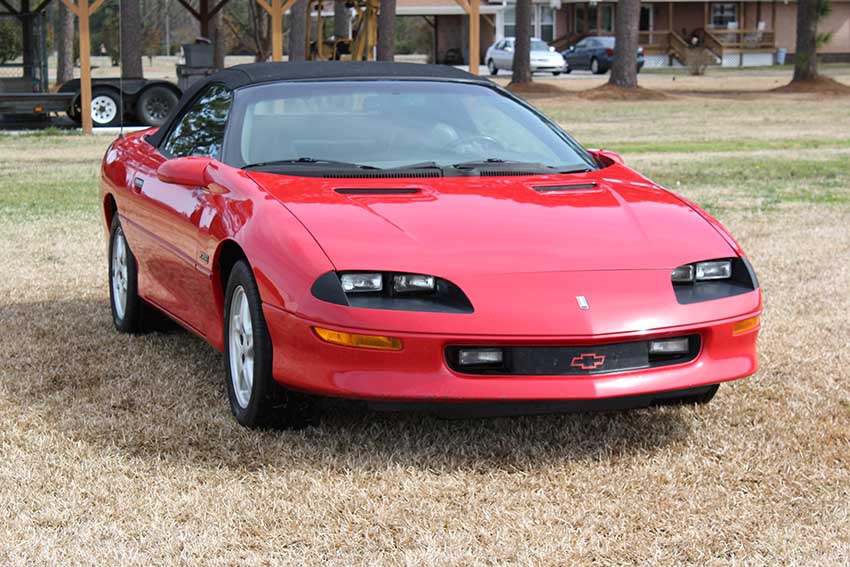 US $5800
Send Inquiry
Read
T.O.S
[<-Click]
before sending inquiry! Also, some sellers can't be contacted by email (inquiry). Check at the bottom of this vehicle ad for info.
Vehicle Summary
Mileage113500
AvailabilityYes
Year of Manufacture1995
FuelPetrol
Vehicle Detail
1995 Chevrolet Camaro Z28 convertible V8 automatic For Sale.
V8 automatic, A/C, PW, PL, CC, PS, TW, AM/FM/CD, Power seats. Alloy wheels, black leather interior, new top. Mileage 113500. good condition.
Contact phone – 910-620-5393 (call only, no text) – Also, can send inquiry (contacting by email).
Car located in – Wilmington, North Carolina, US.
Makes: 1993-1995 Chevy Camaro.