4th gen 2000 Chevrolet Camaro SS SLP edition 6spd For Sale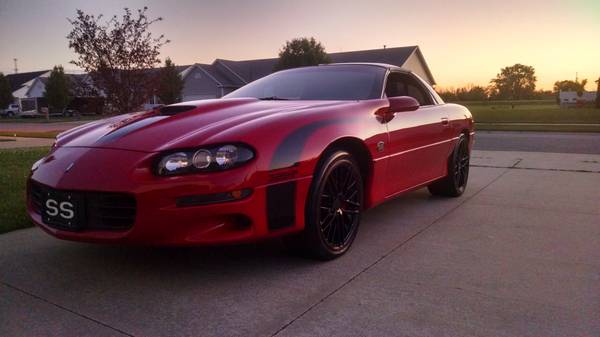 US $13000
Send Inquiry
Read
T.O.S
[<-Click]
before sending inquiry! Also, some sellers can't be contacted by email (inquiry). Check at the bottom of this vehicle ad for info.
Vehicle Summary
Mileage65000
AvailabilityYes
Year of Manufacture2000
FuelGasoline/Petrol
Vehicle Detail
4th gen 2000 Chevrolet Camaro SS SLP edition 6spd For Sale.
Very clean California car, 65k original miles, t-tops, 6 speed, big cam with all new internals, ls6 intake, full exhaust, 410 gears, brand new zo6 clutch, brand new rims and tires, upgraded sound system, great car but have to move to cali this winter. Many parts and professional labor put into this car this summer, to many to list but you can contact me for details.
Asking price is $13,000 obo
Send inquiry to contact the owner of this Camaro.
Car located in – Bay City, Michigan, US.
Makes: 1999-2002 Chevy Camaro.