6th gen black 2017 Chevrolet Camaro SS 6spd For Sale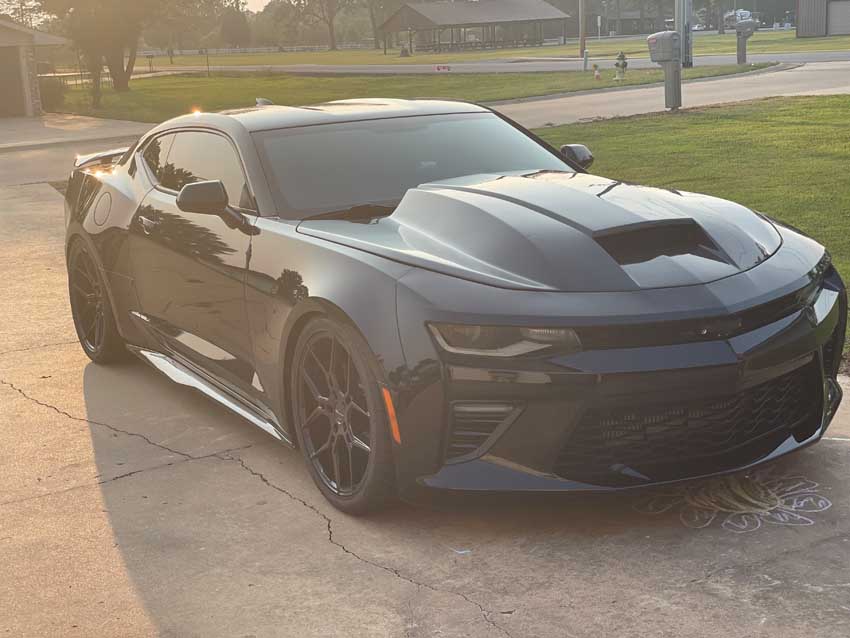 US $39000
Send Inquiry
Read
T.O.S
[<-Click]
before sending inquiry! Also, some sellers can't be contacted by email (inquiry). Check at the bottom of this vehicle ad for info.
Vehicle Summary
Mileage49xxx
AvailabilityYes
Year of Manufacture2017
FuelGasoline/Petrol
Vehicle Detail
6th gen black 2017 Chevrolet Camaro SS 6spd For Sale.
2017 Camaro SS
$39k OBO
Just hit 49k miles
Car is 6 speed, procharged, lowered. Super clean and fun car, turns heads anywhere you go.
Send inquiry to contact the owner of this Camaro.
Car located in – Paragould, Arkansas, US.
Makes: 2016-2019 Chevy Camaro.