4th gen red 2000 Chevrolet Camaro SS V8 convertible For Sale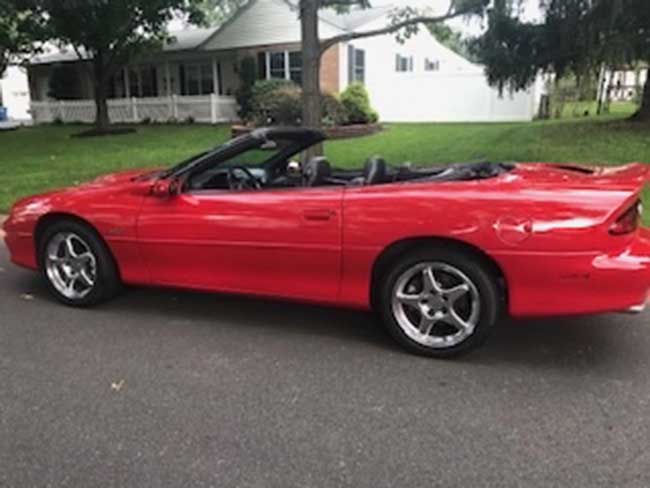 US $8500
Send Inquiry
Read
T.O.S
[<-Click]
before sending inquiry! Also, some sellers can't be contacted by email (inquiry). Check at the bottom of this vehicle ad for info.
Vehicle Summary
Mileage106000
AvailabilityYes
Year of Manufacture2000
FuelGasoline/Petrol
Vehicle Detail
4th gen red 2000 Chevrolet Camaro SS V8 convertible For Sale.
2000 Camaro convertible SS. 5.7 V8 automatic, New paint, new top, reupholstered seats, mad hammer exhaust, looks and runs great. 106,000 miles.
Asking $8,500
Send inquiry to contact the owner of this Camaro.
Car located in – Harleysville, Pennsylvania, US.
Makes: 1999-2002 Chevy Camaro.