5th gen Red Hot 2014 Chevrolet Camaro LS 6spd manual For Sale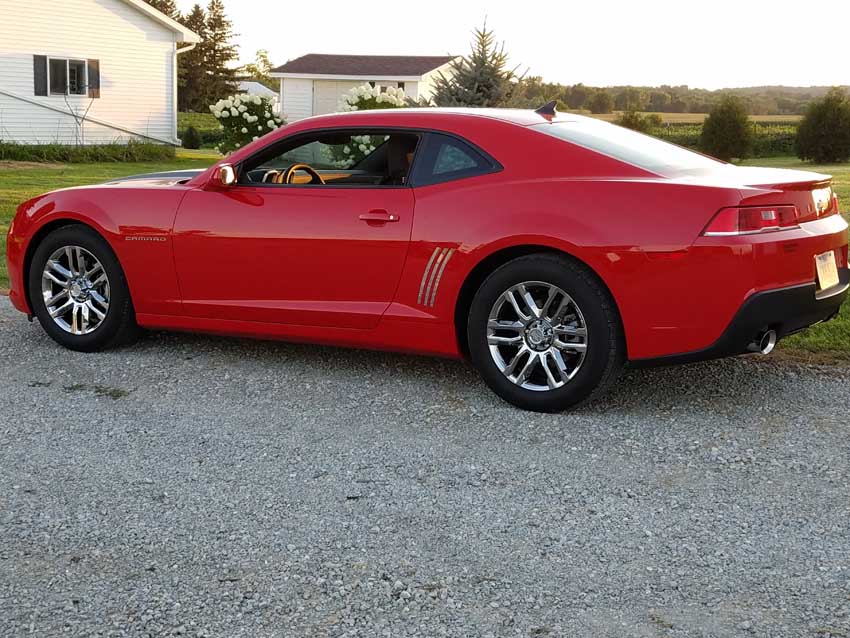 US $17000
Send Inquiry
Read
T.O.S
[<-Click]
before sending inquiry! Also, some sellers can't be contacted by email (inquiry). Check at the bottom of this vehicle ad for info.
Vehicle Summary
Mileage22313
AvailabilityYes
Year of Manufacture2014
FuelGasoline/Petrol
Vehicle Detail
5th gen Red Hot 2014 Chevrolet Camaro LS 6spd manual For Sale.
2014 LS Chevrolet Camaro that is red (Red Hot) with black stripes. Jet black cloth seats. Only 22,313 miles in Excellent condition-One owner-no accidents. Changed out the wheels and put on 18″ Platinum chrome wheels. I will throw in the aluminum wheels that came with the car. Fun to drive the 6 speed manual transmission! I unfortunately don't drive it enough. It is stored in my garage year round and has never been driven in the winter time. Only interested parties please.
Asking $17,000
Contact phone – 563-920-3461 – Also, can send inquiry (contacting by email).
Car located in – Winthrop, Iowa, US.
Makes: 2013-2015 Chevy Camaro.