4th gen white 1995 Z28 Chevrolet Camaro automatic For Sale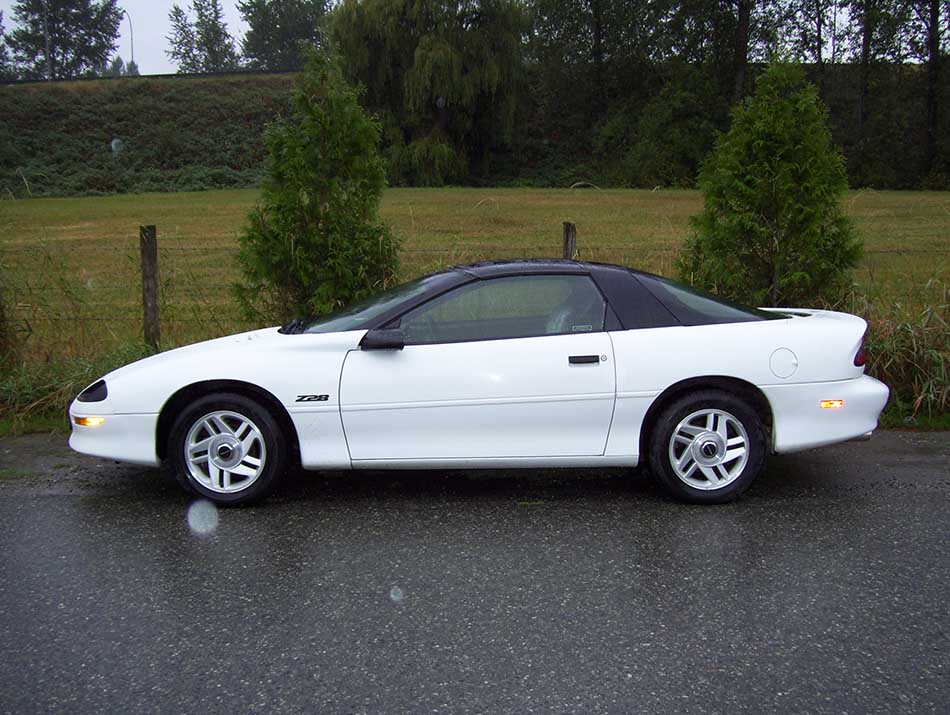 US $5170 or CA $6990
Send Inquiry
Read
T.O.S
[<-Click]
before sending inquiry! Also, some sellers can't be contacted by email (inquiry). Check at the bottom of this vehicle ad for info.
Vehicle Summary
Mileage224000 km or 139187 (mi)
AvailabilityYes
Year of Manufacture1995
FuelPetrol
Vehicle Detail
4th gen white 1995 Z28 Chevrolet Camaro automatic For Sale.
White 1995 Camaro, Automatic, T-Tops, 224k's, Transmission is fully rebuilt with HD (metal drums and corvette interior upgrades) (only ten kilometers on trans and also same milage on cylinder head gaskets, just done as well).
Tuned up, oil changed. NOTE: new timing chain installed four years ago, differential rebuilt last year. Has upgraded neoprene front end bushings. Former owner had intake manifold ported, K+N Cold Air Induction kit installed, Dynamax Exhuast system installed.
Asking $6990.00 Canadian or US $5170.
Contact phone – 1-604-826-0519 – Also, can send inquiry (contacting by email).
Car located at – 6480 Riverside ST Abbotsford, British Columbia, Canada.
Makes: 1993-1995 Chevy Camaro.