Posted by admin at 28 December 2014, at 19 : 37 PM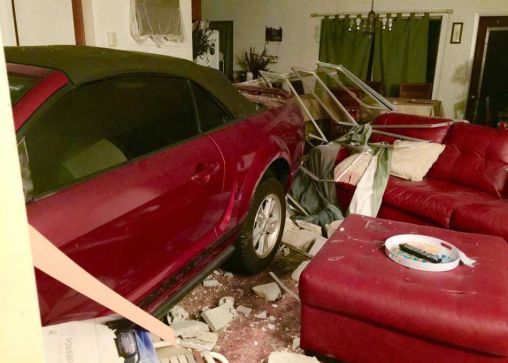 A 77-year-old man crashed his Ford Mustang straight into a house this Friday evening at around 6:45 P.M.. The man lost control of his Mustang and just drove straight into a house on Fairmont Street, in Clearwater, city in Florida.
There were no people inside the house when the car drove straight into it so no one was injured.
The driver of Mustang didn't suffer any injuries when he crashed, just a minor shock.
Looks like only the house is damaged and the car too. It could've ended differently if someone had been inside the house when the car crashed into it.
It is still unclear why the man lost control of his car…maybe it was another car's fault or maybe just speeding too much…