Posted by admin at 20 September 2018, at 23 : 53 PM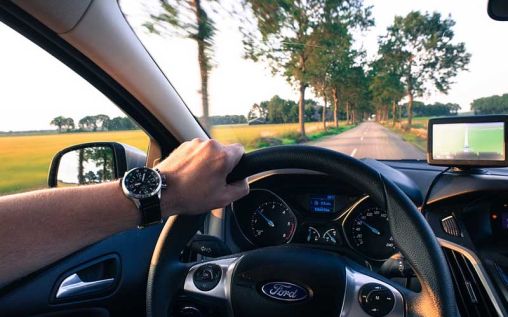 If you spend most of your day behind the wheel, you will know that this way of earning a living can be stressful and frustrating at times. You can improve your driving skills, your mental health, and your routes so you don't have to put up with more hassle than necessary when trying to navigate through busy roads and highways. Below you will find a few tips on how to fall in love with driving for work again.
Learn Planning
In case you find yourself stuck in a traffic jam often, you will need to think about planning your routes better before you head out. It might also be a good idea to listen to traffic updates and learn some of the alternative routes. Nobody likes sitting in the car for hours getting nowhere. If your job allows you to plan your own routes, you can avoid areas that are busy at a certain time and find out about accidents as soon as possible.
Get a Good SatNav
No matter how well you know your area and how long you have been driving there, chances are that there are a few escape routes you don't know about. This is where connected technology can help you out. If your satellite navigation warns you on time when there is a hold up or a traffic jam and redirect you, it will be much easier to avoid sitting in the car not moving.
Take On Extra Courses
It might also be a good idea to get an advanced driving lesson or two, maybe enroll in a defensive driving course. This will not only make you a better and more aware driving, but also help you advance your career. There are too many bad drivers out there, and if you can assess the situation quickly, you can avoid costly and dangerous accidents.
Install a Dash Cam
No matter if you drive for a living or are just using your car to get to work, it is advisable that you get a dash cam, so you can document everything in case you are involved in an accident or need to provide a witness statement. When it comes to after accident care and getting a compensation, you will need to show the type of injuries and the impact to speed up the process and get the help you need.
Learn to Spot Bad Drivers and Hazards
It is also important that you practice spotting hazards and signs of hectic driving well ahead. There are plenty of advanced hazard perception training courses you can take, so you learn to deal with every situation quickly and effectively, protecting yourself and the public, minimizing the damage in case of an accident.
Driving all day is not for everyone. You will need to look after your mental health and learn how to deal with the different threats and risks. If you take steps to improve your own driving and have time and money, you will be more effective at your job.