Posted by admin at 11 May 2017, at 17 : 44 PM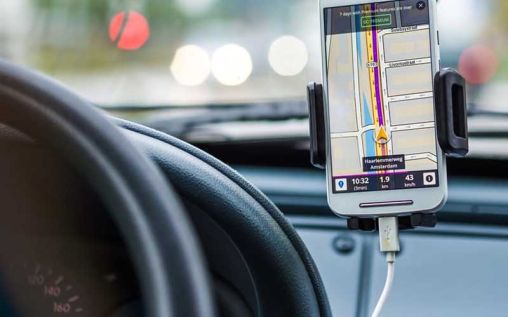 One of the biggest issues with new drivers is that they usually lack the confidence to put their hands on the wheel and start driving. Yes, they've passed their test with flying colours and they've even bought themselves a flashy new car to drive. But that doesn't mean they're experienced. In fact, depending on the conditions of your local roads, it can be incredibly daunting learning to drive when you're fresh out of driving school. Location matters and someone that took their lessons out in the countryside where there are hardly any vehicles will be terrified when they enter a city with angry motorists and bicycle riders.
If you want to build experience and confidence in driving, then, here are a couple of tips that'll help you ease into your new set of skills.
Accept that accidents can happen
The more you fear crashing, the less likely you'll have the courage to actually get on the road. Yes, accidents do happen and some of them are incredibly dangerous, but with all the drivers in the world, you have to accept that everyone actively tries to avoid getting into an incident. No one wants to crash their car, no one wants to have to contact an injury lawyer, but there are times when it will happen, and it can happen to anyone regardless of their driving experience or skill.
A Google search will reveal hundreds of injury lawyer services such as www.mbpersonalinjurylaw.com, meaning that it's easy to get help should you end up in an accident. It's good to prepare for these situations, but if it's constantly in the back of your mind, then, your fears will get the best of you and you'll never muster up the courage to go out and drive.
Ignore the angry drivers
Whether you drive in a city or the countryside, some drivers are going to honk at you because you're driving a single MPH under the speed limit and they'll do everything in their power to try and make you feel bad. Ignore these people. Follow the rules of the road and don't let peer pressure change your mind about the critical safety rules that you were taught during your lessons. If you need a quick refresh, then, this article at auto.howstuffworks.com will give you some reminders.
Get out of your comfort zone
If you took your lessons in quiet back alley streets or comfortable countryside roads, then, force yourself to go somewhere that you wouldn't normally. Take a weekend trip into the city, drive around the outskirts of your nearest town, or take a chance and head onto the freeway and travel somewhere further. As long as you keep your tank filled and have your phone charged up to use the GPS, you should have no fear of getting lost.
Have fun with it
Even though people drive for the sake of getting to work, it's important that you don't stress over your new skills and take it easy. If you aren't having fun driving, then, take it slowly. Don't force yourself to drive if it becomes stressful. If it helps, have some friends in the car to help you ease the nerves before you drive. You could also give your driving a purpose such as taking your family to the cinema or going for a road trip to make it more enjoyable.