Posted by admin at 3 April 2015, at 10 : 02 AM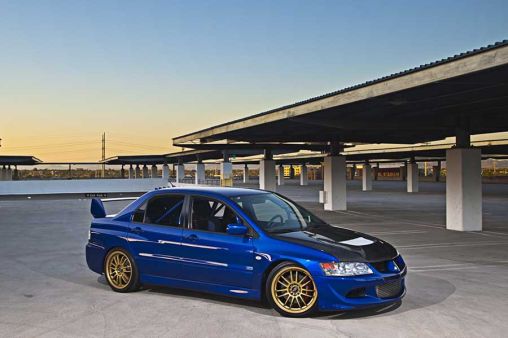 Methanol Injection is also known as water-methanol injection and is a mostly unknown power adder. The Snow Performance Kit for the Mitsubishi Evolution can give a big boost in power.
The quick description of a methanol kit is that the water or methanol helps absorb heat in the cylinder. Less heat means less chance of detonation. And if you have less chance of detonation, you can really boost the hell out of the engine. And with a bigger turbo and the Snow Performance Stage 2 Methanol Kit, the Evolution can see peak horsepower to the wheels at 430 with torque checking in at 340 lbs-ft. That's some big time performance for about $420.
The kit includes:
-pump
-reservoir
-methanol control
-different size spray nozzles depending on boost
-instructions and hardware