Posted by admin at 12 July 2017, at 12 : 47 PM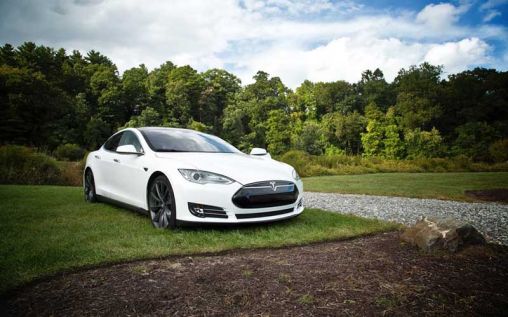 Buying a new car? Well, then, do yourself a favor and forget the imports. Instead, get your hands on the wheels of a true American car. We know what you're thinking…why? Well, there are lots of reasons why you should go all American with your choice of vehicle. Some of them, it's true, have the most advanced tech on the market, and don't worry, we're definitely going to have a look at this type of car. Others, well, they offer an important feature for parents, and that's safety as well as reliability. Did you know that America produces one of the most reliable cars ever built? That's true and there are plenty of other advantages too.
How about sheer size? If you want a big bulky car, you have to go American. British and European producers tend to focus on sleeker, minimalistic designs. America is the only place you can find a car that you might need a step ladder to get into it. Or, how about pure American muscle? You know how much we love the Chevrolet on our section of the web, but it's certainly not the only type of car that packs the muscle. You could get your hands on a Mustang. As you can see, there are plenty of reasons why you should go American. But let's go a little deeper now and look at the cars themselves because some of them are actually incredible.
Take A Trip To The Future With Tesla
These days Tesla are perhaps best known for their autopilot software. If you've been living under a rock, the Tesla autopilot allows drivers to let their cars drive themselves. Take your hands off the wheel and let the car take you to your destination. Except, not because Tesla actually recommends that you keep both hands firmly on the wheel and pay attention to the road around you. That doesn't mean they don't have faith in the software, but there have been several incidents with the software. Including one where a driver had seven seconds to react and prevent the accident. He didn't, the guy was watching Harry Potter at the time. There's also the controversy that Tesla brought when they corrected the software to allow drivers to speed on Autopilot. So, perhaps this specific piece of software is still getting the kinks ironed out of it.
Still, that doesn't change just how incredible the cars are, particularly the Tesla Model S. Its design is sleek and futuristic, and it would certainly fit in beautifully to any science fiction film you could think of. Oh, and did we mention this car is electric? Gone are the days when every American car was a gas guzzling brute. This one is beautiful and efficient. However, it's still the tech that's the true selling point of this car. All the controls can be handled using a large touch screen at the front of the car's incredibly impressive interior. As well as that, the car has numerous safety features such as a pedestrian detection. This will bring the car to a grinding halt if anyone gets in front of your vehicle. So, you might think that international car producers are bringing the tech to change the world. But, you'll actually find everything in America from Tesla. Let's look at some of the other awesome American cars you can buy.
Find Fusion With Ford
You can think of the Ford Fusion as the perfect American car for the whole family. It's smooth, crisp, and offers an almost silent ride that is an absolute pleasure to drive. It's also quite efficient too, beating out Chevrolet Malibu on this front. Of course, the main selling point of this car is the reliability. Ford are well known for being a highly reliable car producer, and the fusion is no exception. It will, of course, depend whether you service your car regularly. But Ford allow you to book your car service online so that shouldn't be a problem. And, with the right servicing, you can keep your Fusion efficient and a pleasure to drive on the roads.
What else do you get if you pick up a fusion? Well, there's the size. While it's not a massive American car, it does have plenty of space for the family and enough legroom for five people. There's also great trunk space and did we mention the drive? It's fair to say that you'll be hard pressed to find another car that gives you this much pleasure on the roads. It's certainly not a speed demon by any means. But what it lacks in vigor it makes up for in comfort. While it's not quite the same as feeling the car drive itself, it's still a wonderful experience. Then, there's the price. For a sedan family car, the Fusion offers fantastic value for money.
Rage With The Mustang Machine
Of course, if you want to purchase a classic piece of American muscle, you can't go wrong with the Ford Mustang. There have been various incarnations of this vehicle in the past. In fact, recently, Mustang celebrated its fiftieth anniversary. So, there are plenty of options on the market for you to choose from. What do you get when you buy a Mustang? Well, first, there's the incredibly awesome style and appeal that can not be found anywhere else. Mustangs are built like beasts and roar ferociously like wild animals. They often have incredible horsepower and will take you from zero to sixty in a matter of seconds. The bottom line is that if you're looking for a fun vehicle that will give you wild thrills, you can't go wrong with the Mustang.
If you want the best type of Mustang to buy, you should think of getting your hands on a Boss. The Boss 429 in 1969 had 375 hp. That was unprecedented, and in 2012, Ford revived the Boss name giving this generation of drivers the chance to get their hands on the rugged metal mammoth. There's just one problem with Mustangs, and that's the issue with the handling. With this much power, it can be hard to keep the car in a straight line, let alone on the road.
Go Big In A Chevrolet
In America, you have two options for the biggest rivals in the car industry, Chevrolet or Ford, Ford or Chevrolet? Which one is the right choice? Well, we have to mention the Impala because of its all-around appeal. It's bigger than the Ford that we mentioned, and at only 40k on the market, it's an absolute steal. This car is luxurious too and has a beautiful exterior while rivalling the fusion for a silent ride. It's almost like driving a hybrid. There's just one issue with this particular model of Chevrolet and that's the back window. It's a tad small and does obstruct your view ever so slightly.
That said, this small disadvantage can be forgiven when you're cruising down the road and feeling all the power that this car has to offer. It's also quite user-friendly, and we think you'll agree that's just not true for a lot of cars on the market today. Most new cars have so many gadgets and gizmos with different ways to work them that you need to pull out the instruction manual every time you leave your driveway. Chevrolet have gone in a different direction with Impala, keeping things simple for the driver and ensuring that everything is easy to use.
Cadillac CTS
When you think of a luxury vehicle what brand do you imagine? Audi, Mercedes, perhaps a BMW? You probably don't think of Cadillac but you will when you get your hands on the CTS. Leather seats, cool tech, and the perfect heating system to make you feel like you're in an Arabian desert. Or, a car that can deliver the perfect chill. This car has it all and so much more and as such, it can beat out any other luxury vehicle that you can think of. Why not put the back massager on and get a Swedish massage when you're driving. Okay, the dashboard system is a little complicated, and it might take you a couple of months to figure out how everything works. But once you do, you'll fall in love with this luxury machine just as we have.
What about the design? There has clearly been a lot of time spent on putting this car together and making sure that it ticks all the boxes for comfort and style. You feel this as soon as you slip into the body-hugging seats. But the great design work doesn't stop there. The CTS also has perfect handling, and you will simply adore how it feels on the roads. In short, it's better than any BMW we have ventured into proving once and for all America knows how to build a car that drives like a dream. Give this one a chance, and it won't disappoint you on the road.
As you can see, there are plenty of American cars to choose from, whether you want style, safety or practicality or just sheer awesomeness.