Posted by admin at 29 March 2018, at 09 : 22 AM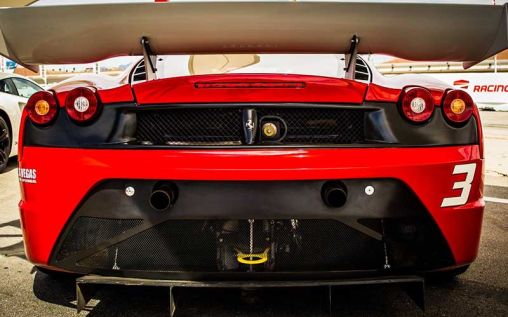 Video games are often seen as the antithesis to outdoor activity. Driving beautiful and cherished cars is often considered to be one of the best outdoor activities, at least you likely think this if you're a regular visitor of our website. Surely the two can't connect in a meaningful way?
Actually, that idea is simply not true. Racing video games offer plenty to our youth, and in an effort to provide you with the reasons why, we have sampled a few of them. From Forza Horizon 3 to Forza Motorsport 7 to Assetto Corsa to the Dirt games, we believe that racing video games can be of positive use for our children, particularly if we want to instill healthy ideas about cars in their minds.
Here's why:
Stars Of The Show
What's a racing game without cars? The newer releases of these video games take a love for vehicles and celebrate them. It's not that developers are simply churning out these products to sell money. They are often developed by people who are in love with racing, and vehicles from practical to hypercar. For example, in the Forza games there is an option to allow Jeremy Clarkson to read off the history of certain models and manufacturers while you inspect an accurately rendered and beautiful rendition of the car you are playing with.
This way of making the beauty of cars paramount grounds the game in reality. It's not unlikely your child will look at cars with a positive mindset and an interest in learning more. What's more is that these games often offer an internal structure and explanation, especially when 'tuning up' your car. Learning what differential, a clutch, downforce and horsepower is could be considered much more engaging and healthy for a child to learn than simply shooting people in the latest war video game. This respect for the automotive industry is what sets these games apart, and without it they wouldn't be worth a second look.
Respect For Etiquette
Many modern racing games do not fetishize reckless driving. While some titles do this, there are many others such as the more simulation-based products offering a respect for etiquette. To get ahead in a race you need to be considerate of the correct racing line, turning angles, speed management and a willingness to afford other cars space. Also, more modern racing games actively penalise you for reckless driving. This could mean that consulting with car accident lawyers such as Gary S. Greenberg Law Offices will only be in aid of their defense in car traffic accidents, and not in response of them being penalised for wrong action.
Getting set up with a racing wheel and experiencing the gentle hum of the road through this visual format can also allow a young child to understand the basics of car handling, even in this very rudimentary way. Also, many racing games allow for an open world with exploration and traffic both strong features. This allows your child to see the rules of the road and to become more adept at handling them, as again reckless and silly driving will net them a loss of objective completion efficiency.
There are many video games out there. We'd argue that racing games are some of the most mature, fun, and overall celebratory of vehicles from the bottom of the top of the value chart. If you're looking for a new game for your child, why not one of these? Before long they may end up sharing your automotive passion.