Posted by admin at 21 February 2017, at 20 : 43 PM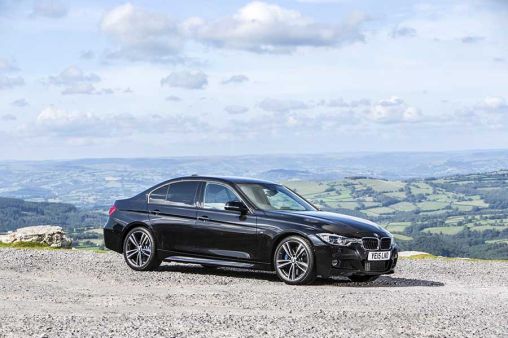 When it comes to executive cars, the BMW 3 Series wore the crown for a long time, but over the last few decades plenty of competition has arisen, and it's worth asking if the first king of luxury saloons is still the best choice over the alternatives.
The stiffest competition comes from the Mercedes-Benz C Class, and Audi's A4 and A5 lines, so we've compared the 3 Series to each to see who really deserves to sit on the throne.
Audi A4
Those who buy executive cars are looking for a driving experience that delivers control and power, but also comfort, since many of them use their cars for business or family purposes, and the A4 delivers just this kind of smooth ride, even more so than the 3 Series. What it can't fully deliver is reliability—as a modern car it's not exactly prone to breakdowns, but it's more susceptible to them than the competition.
As far as the interior goes, the A4 is a little better designed, but the 3 Series has more infotainment options. In many ways comparing these two seems to be a wash, but the 3 Series edges out the A4 since its basic price is lower.
Audi A5
This isn't strictly a saloon, but the Sportback configuration is derived from the A4 and it targets the same market as the 3 Series. It's a little more compact and sleek than the A4 but actually a little heavier than the 3 Series, which hurts its performance.
The Sportback also comes with sport suspension, the only effect of which seems to be to give it a firmer ride, bringing down that all-important factor of comfort.
If the A4 was about on par with the 3 Series, the A5 falls behind in a number of small ways that really add up, which is odd because it is the most expensive of the three.
Mercedes-Benz C Class
Given that it comes from a prestige brand and is possibly the most expensive car to buy on this list, it's strange that this is probably the least worthwhile. It has a lavish interior with infotainment options to outmatch even the 3 Series as standard, but features that should exist across the line like refined engines and improved suspension are either optional extras or lacking entirely.
Low emissions may make this model cheap to tax but other maintenance costs remain high, so the 3 Series wins here as well.
The Verdict
Like others before us, we have to conclude that the 3 Series is still the best overall and the best value. See for yourself at Shelbourne Motors if you're in the market for a new executive saloon.