Posted by admin at 5 January 2018, at 16 : 41 PM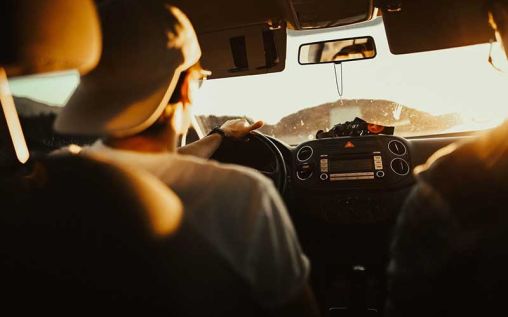 When it comes to life skills, being able to drive is often ranked as number one on the list of the most useful. Getting from A to B with your own transport on your own schedule is a must for country and city life, and having the knowhow to navigate these two extreme types of streets really proves how much you're winning at life. Considering we're now heading towards the Spring, a lot of people are going back to work and school, and our roads are going to be full of those in a hurry. With that in mind, maybe it's time to brush up on your driving skills? Pass plus exists for a reason after all! Here's a couple of tips.
Get a Model with Good Handling
When we're behind the wheel, we're in control, and there's no way around that. Yet, it can be made a little easier by accelerator pedals that aren't stiff, and using a car that can actually get up a hill. A workman has to have tools to work with after all!
So you've been scanning through the latest Vauxhall models for a good few hours now, wishing you had enough money to buy directly from the manufacturer itself. A lot of us won't achieve this in our lifetimes, but that doesn't mean we can't go secondhand! There's better deals and cars that have as much drive behind them as the newer types.
Try Out a Course
Use the web for this, as it's easy and often quite cheap to take a refresher course on your knowledge alone. Defensive driving is a good technique to take up here, as you never know when another road user is going to get you into an accident. Brushing up on your reactions to these, and thus knowing what to do when something occurs, is a must as a result.
Using your common sense is good enough most of the time, but taking other people constantly into account when you're on the road is hard. Don't let any signal you know be taken as a universal reference, as headlights and hold back positions could mean anything to the person on the other side.
Never Drive When You're Not Up to it!
This is the main way to get better at driving, as if you're not in tip top shape when you slide in behind a wheel, you shouldn't even think about turning over the engine. If you're sleepy, or had a few drinks the night before, make sure you take care of your health before your driving considerations.
Main rule: If you start to feel sleepy on the road, you really ought to pull over a take break. Yes it's constantly preached about in the news, but that's because it's super important to follow.
Independence is stylish, so take a refresher course if you need one. Otherwise, just get used to life behind the wheel; it'll take you to places your legs could never manage, that's for sure!