Posted by admin at 29 March 2015, at 19 : 14 PM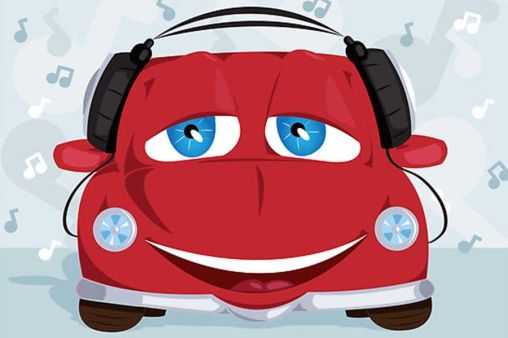 Car stereo accessories can make a real difference to your driving experience and completely change how you feel in your car. So installing a new CD/MP3 player in your automobile is totally worth it, happens in minutes, and you can do it yourself. No matter how good looking your car might be, or how much horse power it has, it's nothing without good music.
Having a good stereo system banging in your car will make you hear your favorite songs differently as the sound that's produced in such a small and capsulated space is much more detailed and stronger compared to your home system.
When you are buying a car stereo player, make sure you get a model that supports MP3 as you will be able to burn hundred of songs on the same disc, unlike the regular Audio CD format. Because of piracy issues and the whole MP3s robbing the music industry problems, car manufacturers sell their models with players that don't support MP3s. Quite rarely, you will see a vehicle coming from the factory with MP3 players. The latest models from Toyota have that feature, but even brands like Mercedes were not introducing MP3 players until their 2005 models. So if your car was produced before 2004, it's very likely that you will have to replace the player with a brand new one. It's also very important to get a player with anti-shock feature, so that there is no interruption of the sound if you bump into something while driving. This is achieved thanks to a memory buffer which holds song ready to be read in case the main signal mistracks.
CD changes are something that belong to the past because of the DVD technology. As you know, DVDs have a capacity of 4.7GB, so you can store all your favorite albums in just one disc, two at most if you are a music maniac. But anyway, the best option is to get a DVD player instead of CD player for you car. Or alternatively, you can connect an iPod to your car stereo. There are four different ways to connect your iPod to your car stereo: iPod adapters, auxiliary input adapters, FM modulators, and cassette adapters. Each solution offers a different level of sound quality and installation difficulty, along with different requirements for making the audio connections.
Most systems need several car stereo amps and an extra battery or maybe a large stiffening capacitor. On the Internet, you can easily find car stereo discount prices. A car stereo kit allows you to make a new aftermarket car stereo look great in your car. A top quality car stereo speaker will provide better sound, that is much more cleaner, richer, more detailed.