Posted by admin at 12 January 2018, at 22 : 36 PM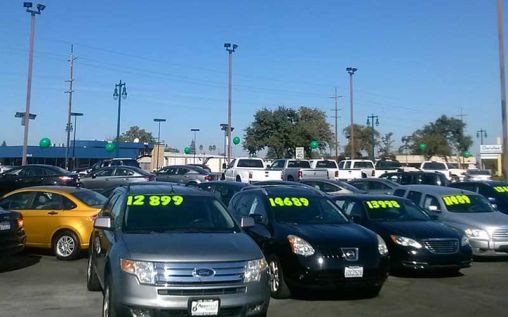 Buying a car can be a difficult process for many people, as there are so many different factors to take into consideration. If you are investing potentially thousands of pounds in a vehicle, you obviously want to ensure you make the right choice. For some people, the right choice is to opt for a used car rather than a brand new one. If you decide that this is the right option for you, it is important that you opt for a high quality used car from a reputable source.
While we would all love to have a brand new vehicle such as the Honda CR-V 2018, cost can be a major factor, so buying a used vehicle is the more affordable alternative. Buying a used car privately can be very risky, as unless you are a mechanical expert and intend to do a full and thorough inspection of the vehicle, you don't really know what you are getting. This is why many people turn to reputable dealerships, as this means that they get to enjoy the peace of mind that comes with buying from a reputable dealership coupled with a great choice of vehicles and competitive pricing.
Key things to consider before you make your purchase
In order to ensure that the purchasing process goes smoothly from start to finish, there are a number of key considerations you should look at before you make any decisions about your used car purchase. This includes:
• What type of vehicle you need: You need to think about the type and size of vehicle you need so that you can focus your search accordingly. This is something that will be determined by factors such as what you will be using the vehicle for, the size of your family, and personal preferences.
• Your maximum budget: It is important to work out your maximum budget for a used car, as you can then spend your time looking at vehicles that are within your price range. Do bear in mind that you can get finance on used cars if you purchase from a dealership, so this is something you may want to consider if you do not have enough cash upfront to purchase the car you want. You can also get car loans from lenders in order to fund your purchase as long as you have a decent credit score.
• Where you will make your purchase: You need to think about where you will buy the vehicle from. Some people simply scour the papers or the internet to find used cars from private sellers, but this is a purchasing option that comes with many risks. It is therefore well worth considering quality used vehicles from reputable dealerships in order to ensure you get a quality, safe, and reliable car.
Taking these points into consideration will make it easier to choose and purchase a suitable and affordable used car that should provide you with years of trouble free motoring.