Posted by admin at 19 April 2018, at 12 : 27 PM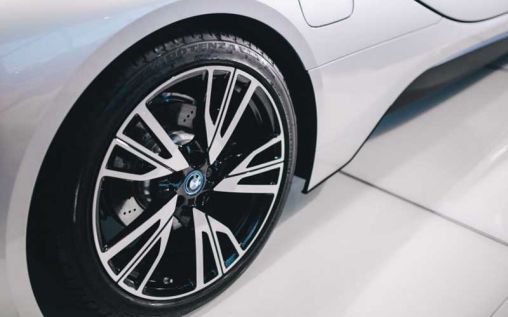 Have you wanted a particular make of car for as long as you can remember? Are you an auto aficionado who would love to hit the roads in a sporty classic or a supercar? No matter what kind of motor you're after, there are ways of making your driving dreams more attainable. Here are some tips that may help you afford the car you've always wanted.
Part-exchange
If you've got a car you're willing to get rid of, you can use the value of that vehicle to offset the price of the car you really want. Even a small dent in the retail price can make a difference, and you may find that part-exchanging your old car could bring down the offer significantly. If you are planning to swap or upgrade, it's worth doing some research to get an idea of how much your car is worth before you visit any garages and dealerships. This should give you a rough estimation of how much you could knock off the price of your dream car.
Nearly new and used
If you've got a particular make and model in mind, but you can't quite afford a brand new car straight out of the showroom, buying nearly new and used cars is an excellent idea. There's every chance that you'll be able to get hold of a wagon that still looks shiny and new, but the price may be considerably lower. If you're looking for a Lexus, for example, it's worth getting in touch with dealers like South Bay Lexus to see what used cars they have available and to compare prices. It's worth bearing in mind that if you do buy brand new, the value of your car will depreciate as soon as you hit the tarmac.
Finance
A growing number of car buyers use finance options to pay for new and used vehicles. Rather than paying the fee up-front, finance enables you to pay instalments, which may be much more manageable. If you know which car you want, it's well worth taking a trip around different dealerships and looking at private adverts to compare prices and deals. Look for manufacturer bonuses and deposit contributions, and don't be afraid to try and haggle. If you've got a lower price from one dealer, use it as a bargaining tool when you visit others. You may find that some salespeople are willing to match or even beat competitor prices. With finance, you can choose to pay towards the value of your car and then use this to fund your next vehicle, or you can take out a long-term rental agreement, which gives you access to a brand new car, which can be swapped for another new vehicle when the term comes to an end. However you choose to buy, it's always wise to try and negotiate a better price. The quote you get will not be set in stone, and there's usually room for maneuver.
Do you dream of cruising around in your ideal car? If you know the make and model you're after, hopefully, these tips will make it possible to live the driver's dream.