Posted by admin at 18 April 2018, at 13 : 13 PM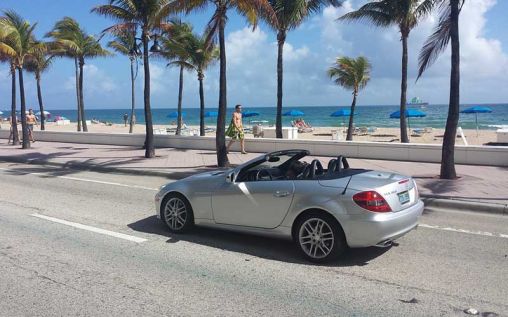 Everyone likes to take a vacation or holiday break every now and again, am I right? The chance to unwind from the daily grind, spend some quality time with your family and really enjoy what is out there. But many people only have the chance to go to one destination and just stay there. While there is nothing wrong with that, with some careful planning and considering different ideas, you could make more of your vacation, and I wanted to tell you just how motoring could help with that.
Go to the airport in style
As far as I am concerned the holiday starts on the day of your departure. No matter what the time is you go, the moment you wake up that day you are in vacation mode. So why not start the holiday off in style and have some fantastic transport take you to the airport? Some airports can offer a car service, and you can choose anything from bigger vehicles to accommodate bigger parties or even something flashy like a limousine. Practically, this can also solve you a lot of problems as you don't need to think about parking at the airport, and you don't have to worry about getting everyone in your car along with all of the luggage. The stress is taken out of the journey which means you can really enjoy it from start to finish.
Hire a car to explore your holiday destination
Once you get there and you head to your accommodation, for many people that's it. They stay put, enjoy the local surroundings that are easily accessible by foot, and perhaps you may try out the public transport on offer. But this will obviously only get you so far. When you go away, you are often heading to a place you haven't been before, so no doubt you will want to explore and experience it fully. This is when hiring a car can be a huge convenience for you while away. It enables you to see more of the destination, perhaps reach more secluded spots and beaches as well as being able to travel to restaurants you may not have been able to access on foot or via a bus. It just allows you to see more of the destination, and for the cost of a hire, it can certainly be well worth it.
Do something a little different
Finally, who says you need to stick with the norm when it comes to your holiday, why not do something different? It might include hiring mopeds to see a city destination in style. It could be hiring a 4×4 vehicle with an open top roof to give you that real off road experience. Or maybe you want to hire a vehicle that is a little different to what you drive at home, perhaps a convertible, an automatic or sports car. While away you can do what you want, and it can certainly enhance the experience of your vacation.
I hope this has given you something to think about when it comes to your next vacation.