Posted by admin at 18 March 2019, at 17 : 37 PM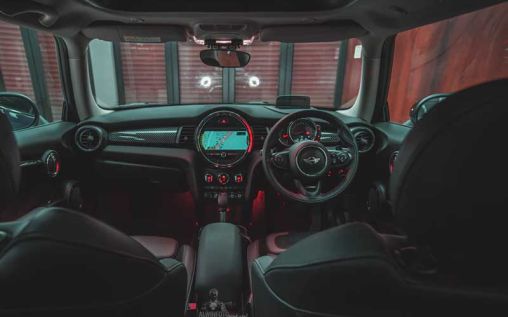 Is there anything more exciting than bringing a new car home? It'll have the fresh smell of possibility, and the chances are that you'll be dying to take it out for a spin. Or two. Or three. When it comes to new gadgets, your new vehicle is for sure the ultimate. But, is it really wise to head straight out and start playing?
We've all heard horror stories about people who take their new cars out and end up crashing on the day of purchase. Talk about humiliating. The ink would barely be dry on those papers before you'd be calling on your insurers to help you with a car accident attorney. Even worse, it'd be pretty difficult to wiggle out of this. After all, the accident would more than likely be your fault.
Your new ownership status means the finger will be pointing very much at you. Every vehicle is an entirely different beast, after all. If you assumed you knew best because of your past experiences, it would be no wonder if you fell foul. For an altogether happier car purchase day, make sure to take care of the following before heading out.
Read the manual
We know; it's a drag of epic proportions. But, reading that new car manual is about the most important thing that you'll do on that day of purchase. Of course, you don't need to read the thing from cover to cover. But, brushing up on some essentials is vital. You need to understand your controls inside out, for example. You also need to know basic things, like roadside repair options. Only once you know the basics can you trust yourself even a little to sit behind that wheel.
Get familiar with new tech
When you upgrade to a new car nowadays, tech is the most significant difference by far. And, drivers fiddling with unfamiliar tech is now a leading cause for accidents. Make sure that doesn't happen by understanding your new infotainment system before you get moving. You need to know everything from how to activate voice control, to how to control that screen from your steering wheel. That's the only way to ensure you never need to take your eyes off the road to check something out. And, that could be the difference between crash or no crash.
Adjust to new controls
When you do get moving, it's essential you don't hit a busy highway straight off. Instead, drive around the block a few times to adjust to new controls. This is especially crucial if you're switching to a manual or semi-autonomous car. The controls with these can vary a great deal, and you need to get used to that. And, this is important even if this car doesn't differ all that much from your old one. Something as simple as an indicator in a different place could throw you when it matters. At least, it could if you didn't take that all-important time to get to know all about it.