Posted by admin at 24 November 2017, at 13 : 11 PM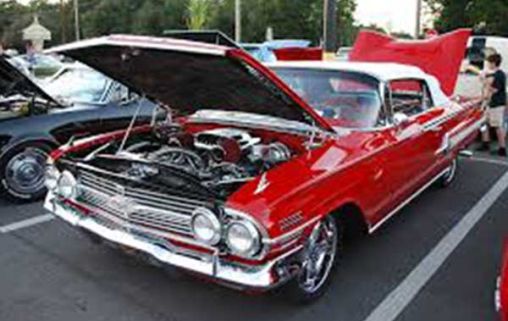 There's just something special about a classic car. Sure, you could buy a brand new car and drive it off the lot right away. But new cars just don't have the iconic design of a classic. There's also something so satisfying about spending months on your back, working on your baby and fixing it up. The first time you turn the ignition and hear the engine come to life is an amazing moment. The driving experience of a classic is also unmatched by anything that you could buy new. The only problem is, they need a lot of care. These are old cars and they're more likely to have problems. Repairing them can be expensive because the parts aren't readily available. That means you need to take extra precautions to make sure they're in tip-top shape. If you've bought an old classic back to life, follow these tips to make sure it doesn't die on you.
Keep It Clean
This is one of the easiest ways that you can extend the lifespan of your classic vehicle. If you let it get dirty and dusty, the bodywork is more likely to erode and it can be difficult to fix. Make sure that you're washing it regularly, particularly if you've driven it recently. You need to pay extra attention to the wheels because if you've got the original alloys on there, it might be difficult to find replacements if you let them get dirty and damaged. Look at this list of the best wheel cleaners compared to find products that will give you a good clean, and won't damage the tires or alloys. As well as cleaning it on a regular basis, you should always keep it under a sheet to make sure that it doesn't get bumped or scraped, or get too dusty.
Change The Oil
Chances are, you aren't using your classic car to drive to work every morning. It's something that you'll take out at the weekends for a leisurely drive. That means it's not going to get driven that often and a lot of classic car owners often forget to check the oil regularly. Nothing will ruin an engine quicker than low oil levels or leaving old oil in there for too long. Change it regularly and make sure you use good quality engine oil on it as well.
Test The Brakes
The brakes on older cars are more likely to corrode. Check them regularly to see if you notice any difference in them. Listen out for any odd sounds or a difference in the feel of the pedal. To avoid any problems with the brakes you should bleed the system around once a year. It's much cheaper to do that than it will be to replace the brake calipers or your brake pads if they start to wear down.
Your classic car is a piece of history and you should treat it as such. That doesn't mean you can't enjoy hitting the open road in it, but just be careful how you drive and make sure you put enough time and effort into keeping it well maintained and you should be able to enjoy it for years to come.