Posted by admin at 11 October 2018, at 22 : 59 PM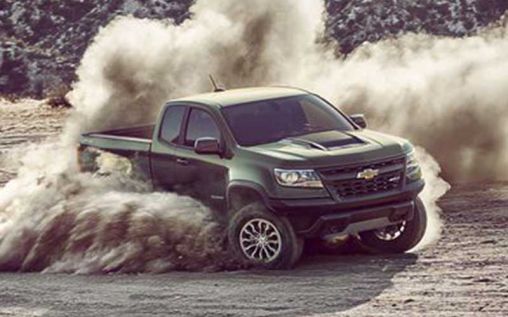 While 4x4s started out as supremely practical vehicles, with little regard for the way they looked, this is no longer the case for every owner. In fact, now the appearance of their 4×4 vehicle is hugely important to many drivers of this type of car. That is why we have put together the post below on how to keep yours looking its best. Read on to find out more.
Pick the right color
If you are concerned about the look of your vehicle, it's crucial that you pick the right color paintwork in the first place. Of course, this will depend on what the dealership has on offer, and the wait time, as some special finishes often have to be created to order and so can take longer. Something that may be inconvenient if you need your new car straight away.
However, if you are buying your 4×4 second hand, then you may not be able to have a lot of choice on the color anyway. Although, it's worth noting that you can get your vehicle wrapped now. A process that uses a plastic wrap to change the color on the paintwork and is cheaper than getting a respray. It's also possible to remove the wrap when you are bored of that shade, and it will reveal the original color unearthed unchanged and good to go.
Accessorize
Of course, it's not just the color of your vehicle that is important to its overall look. In fact, the different accessories that you add and include can have a huge impact as well.
Luckily, there are some great stores out that they specialize in 4×4 accessories such as wheels, tires, and even snorkels that you can choose from your augment your vehicle. The latter being a piece of equipment that not only looks cool but allows you to drive your 4×4 through higher bodies of water without any risk of flooding the engine.
Keeping it clean
Many people regard 4x4s as being made to get dirty, and it is undoubtedly a lot of fun driving them off-road, through mud, and down hills. However, keeping them clean is crucial if you want them to look top notch.
Of course, with so many off-road activities keeping your 4×4 vehicle clean can be more challenging than it would be for a regular car. That is where power washers come in. These are tools that expel water under high pressure so they not only wash the car but can also shift dried on and difficult stains very easily as well, all without too much effort on your part.
Detailing
Lastly, if you want to keep your 4×4 looking top notch, then it's crucial that you take the time to give it a basic detailing.
This should include waxing the paintwork, as this can help to protect from the elements, especially if you are going to be using it for more extreme driving. Something that will help to keep your 4×4 looking its best for the longest time possible.