Posted by admin at 8 June 2017, at 09 : 28 AM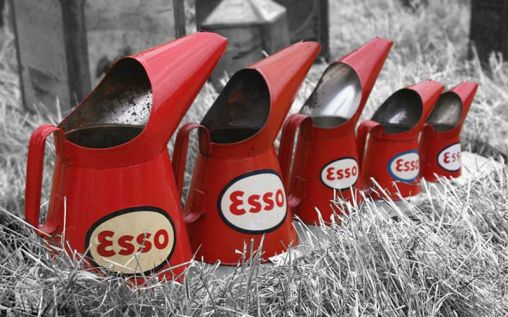 With the summertime upon us, many American families will plan road trips all over the country. Most people in this nation don't travel abroad for their vacations. That makes sense when you think about it. We have almost every type of climate and weather conditions right here in the US. However, it's important that everyone prepares their vehicles for the journey. The last thing you want is to break down on the side of the road and have to call a recovery firm. That could ruin your plans and result in you having to head home. So, use some of the tips from this article to ensure you give yourself a fighting chance of reaching your destination.
Check oil and air pressure
You'll need to make sure you check your oil before leaving home. It's wise to do that a couple of days in advance, so you don't have to rush. Take a look at the manual of your vehicle to discover the type of oil your car requires. Make sure the tank is filled to the appropriate level, and you shouldn't encounter any issues. You should also visit your local gas station and check the pressure in your tires. The last thing you need is for one of them to blow when you're driving along the freeway. That could become dangerous, and you might cause a crash. So, ensure your tires are inflated before you start your trip. Also, check you have a spare in the trunk.
Ensure you replenish engine liquids
Oil isn't the only liquid in your engine that you need to replace. You also need to think about wiper water and brake fluid. If you don't have much engine expertise, you might like to take your car to a professional. The work shouldn't cost much money, and you will get peace of mind. However, anyone with a basic understanding of their vehicle can complete the job at home. You just need to ensure you purchase the correct liquids for your model. Hundreds of articles online will point you in the right direction. You can even find YouTube videos that talk you through the entire process.
Take the car for a quick service
Sometimes you'll want to go a step further to ensure there are no issues during your road trip. Regardless of where you live in the world, you are sure to find a local auto repair specialist. If you don't know of any at the moment, you just need to perform an online search. Read reviews to ensure you select the best people for the job. You can then get in touch with them and ask about their service prices. In most instances, it won't break the bank. However, those experts are in the best position to notice problems before they become too severe. So, you can get replacement parts and ensure your car is in perfect working order.
If you follow the advice outlined above, you should have a fantastic road trip with your family this summer. Of course, things can go wrong from time to time regardless of the precautions you take. With that in mind, you need to ensure you have national breakdown cover before leaving home. That will help to make sure you don't end up stuck in the middle of nowhere if your car experiences a fault.