Posted by admin at 14 December 2017, at 14 : 38 PM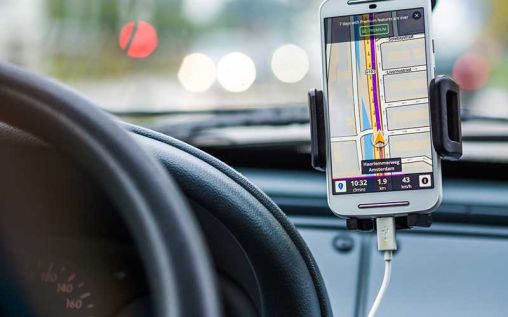 Although we can be very lucky with our smartphones and the fact that we can access the internet in the most remote locations, we do still need to take precautions, especially when it comes to our vehicles. When you're out and about, there are plenty of things that can be hazardous to us and leave us in a tricky or even dangerous situation. So if you haven't got the following numbers in your speed dial, then you need to sort; then you can deal with emergencies quickly.
Car Insurer
If you have an accident in your car, especially if another vehicle is involved, then do you know who your insurer is right now? Would you know how to contact them quickly? To avoid delay in repairs and getting things sorted, then having your car insurer's number handy is really important. If you can save your policy details in your phone then even better too.
Breakdown Service
Even if your car is quite new, having a breakdown policy or service is a really wise idea. So first of all, if you haven't got one at the moment, then now, in winter, is a good time to get one. Cars can be so much more unreliable in the cold, and you may need rescuing if your car stops working and it is a cold, snowy, and icy day. So get your breakdown service number in your phone.
Car Repairs
You might have a favourite local garage that you use regularly or are happy to use other car repair services around like Dingmaster, for example. Whatever your preference, it is a good idea to get their number in your speed dial. Some things like windscreen repair could be needed really quickly. More cosmetic repairs could be arranged for when you get home or to your workplace. But at least if you have the number ready to go you can get plans into place to sort thing as soon as possible.
Traffic
If you're going to be out and about, then it can be useful to know that the traffic is doing. Google Maps isn't going to be working all the time, depending on where you are. So a number to call for information can be really useful. Then you can plan your journey accordingly. You don't want to end up getting lost or stuck in lots of traffic if you don't need to.
Fuel Change
If you have ever put the wrong fuel in your car, then you won't be alone; many people do it. But the key is not starting the car if you know you've made a mistake. Then the trouble is when you need to sort the problem and have someone remove the wrong fuel, so you can fill up with the fuel that is right for your car. If you already have a number that you can call, it can speed up the process and reduce the stress of the situation quickly. Hopefully, you'll never have to use it. But at least you have it just in case.