Posted by admin at 28 November 2018, at 21 : 34 PM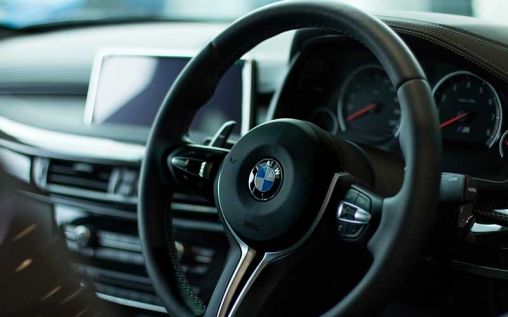 It is not something we like to think about, but road traffic accidents do happen, and when they do it is vital to know the steps that you need to take to ensure you prevent an already bad situation from getting even worse.
Advice after a car accident
Here are the steps you should take if you have been involved in a car accident, and it was not your fault…
* Get professional medical assistance – The first thing you need to do is take care of yourself. No matter how minor or serious the crash may have been, it is vital to see a doctor who can check you over and assess the extent of your injuries. This is also essential if you are thinking about making a claim because the medical report provided by the doctor is the most important piece of evidence and without it, you will really struggle to make a claim.
* Call the police – In some instances, it is necessary to call the police. This includes crashes that are extremely serious, any incidents whereby the perpetrator has fled the scene, and accidents that are causing a blocking in the road.
* Collect details – After you have done this you will need to get contact details from the person that caused the accident as well as anyone that witnessed it. When it comes to the person that is responsible for the crash, you will need their basic contact information, i.e. their name, telephone number and addresses, as well as the details of their insurer. It is also advisable to make a note of their vehicle make, model and registration number.
* Take photographs – In some cases it can help to strengthen your case if you take photographs of anything relevant. This includes photos of any damage to your car and/or the street as well as photos of your injuries.
* Keep proof of costs – Not only will you be able to claim for the suffering your injuries have caused but you will also be able to claim for any costs you have encountered because of your injuries. This includes the likes of loss of earnings, vehicle repair costs, travel expenses, medication costs and counselling expenses. Your truck accident lawyer or car accident lawyer will need to see that you have proof if you are to claim for any of these.
FAQ after a car accident
* How long do I have to make a claim? You have three years from the date of the car accident to make a claim for compensation. You really should make a claim as soon as possible; especially as court proceedings need to be issued within this time frame.
* Can I make a claim if the perpetrator fled the scene? Yes. Although the process is slightly different and sometimes more complex, you will be able to claim.
* Will I have to go to court? It is unlikely. Of course, there are personal injury cases that result in a trial, but these are very rare.
* What can I claim for? Aside from claiming for your injuries and your suffering, you can also claim for the likes of prescription costs, treatment expenses, the cost of repairing your vehicle, loss of income, counselling expenses, travel costs, childcare costs and such like.
Hopefully, you now feel more prepared if you need to make a claim.