Posted by admin at 15 March 2015, at 10 : 36 AM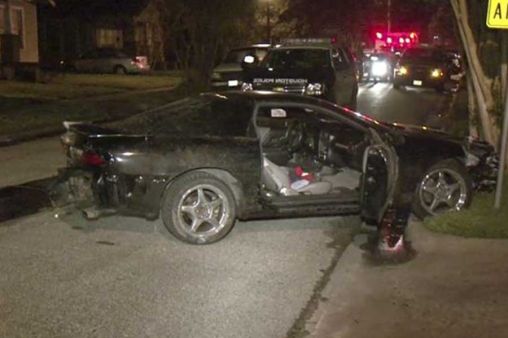 It was reported that two men were arrested after they stole a 4th gen Chevrolet Camaro at a car wash and led police on a chase in Northwest Houston, Texas early Saturday morning.
A man was washing his Camaro at a car wash on N. Shephard at 20th street when the two suspects walked up with guns. The suspects held the man up at gun point and stole his Camaro.
Luckily, there was a Houston Police unit nearby when the victim called 911 and reported what happened, so the chase started early. Shortly after the call, a police officer saw the Camaro on the road and attempted to stop the car, but the suspects led him on a short chase.
The two suspects weren't lucky that day and lost control of the Camaro and crashed into the side of a business on N. Main but were able to take off again. The officer continued to follow them down Winston from N. Main.
Later, the suspects jumped out of the moving Camaro and took off on foot, jumping fences and eventually hiding, according to police.
Again, the two suspects weren't lucky on foot either, the K-9 unit found one of the suspects hiding under a tarp in a backyard. The second suspect was also found quickly and both were arrested.