Posted by admin at 3 March 2015, at 14 : 39 PM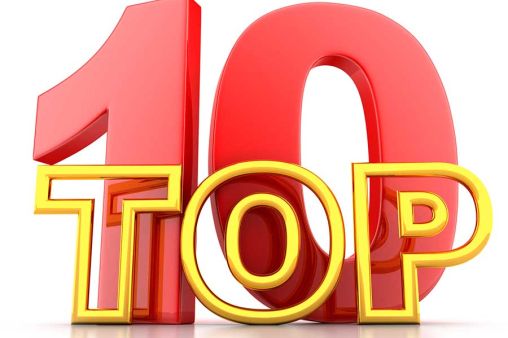 Some of the best ranking movies do not just feature the actors but the car used in the films. Sometimes even the cars gather more fame about the movies rather than the actors involved. Here is my top 10 car movies of all time (oldschool edition).
10. Vanishing Point
Vanishing point is a film that was made back in 1971. The movie is famous because it involves a 1970 Dodge challenger muscle car. The film was produced in scenic locations, in the US. The main actor moves from Denver to San Francisco in just 15 hours of high speed.
9. The Gumball Rally
The Gumball Rally was created in 1976 and was inspired by Brock Yates' cannonball Baker. This was an exciting movie which portrayed an illegal cross country road race.
8. Gone in 60 Seconds
Gone in 60 Seconds, forget the ridiculous Nicholas Cage remake; this original has it all – Maindrian Pace and his gang are ordered to steal 48 cars, including a dangerous Ford Mustang nicknamed "Eleanor". The film was made famous for having destroyed 93 cars in a 40-minute car chase that is simply unreal!
7. Duel
Duel was directed by Steven Spielberg and based on a short story of a motorist driving a red 1971 Plymouth Valiant sedan being stalked by a mysterious 1955 Peterbilt 281 Tanker truck across the lonely Californian highway desert.
6. Le Mans
Le mans 1971 is a standard movie which is basically about racing. This movie acts as a mentor to car race lovers. You should definitely check this one out if you've never seen it before.
5. Two Lane Blacktop
Two Lane Blacktop Starring James Taylor, was filmed in 1971, involves a rather shallow story but the car races make this movie an intriguing one. The two vehicles in the movie meet in the street and then brake into a street race. This is one of the best car movies and still remains a fantastic one to this day.
4. Bullitt
Bullitt was produced in 1968, and it's the first movie that crosses in mind when the history of car races has begun. People mostly talk about the race but not the incredible actor involved in this movie. For car race lovers, this is a movie you shouldn't miss.
3. Running on Empty
Running on Empty (Australian Version) depicts just what it was like to be in Australia in the early 80′s. The story features several cars including a Ford Falcon GTHO Phase III, Dodge Challenger and "Spotto a 57 Chev, a blown 57 …2 door".
2. American Graffiti
American Graffiti was made in 1973 by George Lucas. The movie involves four friends in their last night together adventure which eventually results in a street race. Great sound track and features the holy grail of hot-rods, the 32 deuce coupe driven by Paul LeMat's character in the movie (John Milner).
1. Mad Max
Mad Max is an Australian Movie created in 1979. It is about a society breakdown and its characters are involved in a game of revenge and love. This post-apocalyptic classic cult film made famous by director George Miller.