Posted by admin at 21 February 2017, at 20 : 39 PM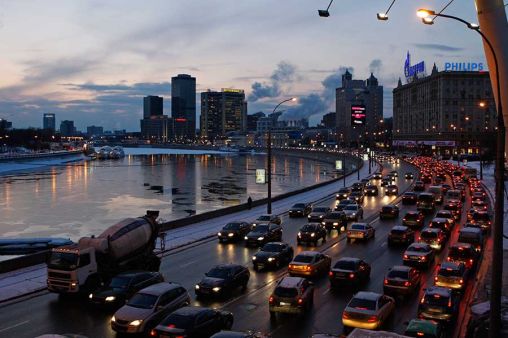 There are a lot of particular needs you'll have if you're an urban driver. Whether it's commuting, the school run, or just errands, the best city cars are compact, nimble, and economical, so we've put together a list of our top five based on these factors.
5. Volkswagen up!
With a smooth ride and surprisingly powerful engines for such a small car this entry is a pleasure to drive, and easy to control too thanks to its smooth handling. It's also stylish thanks to its angular silhouette and distinctive bumper.
It doesn't put style over substance, but it puts both over economy, and winds up being the most consistently expensive entry to buy on this list.
4. Peugeot 108
Whether you're looking for a family car that's cheap to run or just an inexpensive run around to get a few jobs done, this is a great option. The purchase price is low, but the real savings are to be found in its staggering fuel economy, which gives any other vehicle in its class a run for their money. It also has a stellar safety record. The only downside is that it can't off the same levels of space or comfort as some of its competitors.
3. Citroën C1
The Citroën C1 shares a background with the 108 as building on the template set by the Toyota Aygo, bringing a sleeker shape and more powerful engines. Clinches the number three spot by being a little cheaper to pick up, as well as delivering on all the essential aspects of a city car.
In this regard, the model is consistently good without any notable weaknesses or stand out strength and so manages the impressive feat of being average at being really good.
2. Hyundai i10
This entry delivers on the basic requirements of being compact and relatively cheap to acquire and run, but what elevates it above the competition is all the other boxes it ticks. It's spacious enough for any purposes and delivers a smooth, quiet ride for comfortable urban cruising.
It only comes in a five-door variant, so it's not quite as small as some of the competition, but it still manages to be compact enough for most purposes.
1. Skoda Citigo
The Citigo really delivers everything you could ask for with a low price, good fuel economy, a high performing engine, and even style to rival the Volkswagen up! Its only weakness is a standard automatic gearbox that not only puts a few jolts and judders in what would otherwise be a wonderfully smooth ride but also raises the price a little too. Still, overall, it gives the perfect balance of all the vital factors for a city car.