Posted by admin at 17 August 2021, at 08 : 47 AM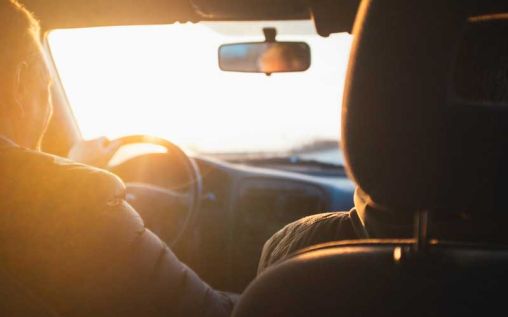 Are you in the market for a new car? Such an opportunity is undeniably enticing – but it is not without risk. Car manufacturers have gotten incredibly good at designing vehicles to fit specific lifestyles and budgets, but with so many models to choose from, it is important to think carefully before parting with your hard-earned cash.
Should you choose a new or used car?
Both new and used car purchases have clear advantages and disadvantages. You will be able to ensure that the specifications of a new car meet your exact needs and tastes if you purchase one. You should also get at least a three-year warranty, and you will be able to brag about having a brand-new car on your driveway or in your garage.
Of course, used cars are significantly less expensive than new ones. With a used car, you should also get some kind of warranty; some may even still be under warranty from their original purchase. Some brands have approved used car dealer networks, which gives you extra peace of mind. And, in the case of used cars, the initial large depreciation hit has been soaked up by the original buyer.
Take a wander around Wiscasset Ford and see what they have on offer.
Should you choose a diesel or petrol car?
The type of fuel used by a potential new car is definitely something to consider. Some vehicles are only available in diesel form, while others are available in both petrol and diesel forms. Hybrids, which run on both gasoline and electricity, are also an option, particularly if you do a lot of city driving.
Besides this, if you drive a lot each year, a diesel may be more cost-effective in the long run. If you drive under 12,000 miles per year, a petrol vehicle will provide the best bang for the buck.
It is also important to consider how you will operate your vehicle. If you make a lot of short trips, a gasoline car is preferable. Diesel engines should be run at high speeds on a regular basis to prevent the Diesel Particulate Filter (DPF) from becoming clogged, which is a complex and expensive problem to fix.
What sort of style are you looking for?
There are many more body types available today than there were a few decades ago.. Along with saloons, hatchbacks, and estates, there are now SUV-hatchback crossovers, coupe-saloons, and soft-top SUVs. There is a whole wealth of choice available for those looking to purchase a new car.
Whichever body type you choose, keep in mind how many passengers you will be carrying on a frequent basis as well as how much storage space you will require.
What matters the most to you in a car?
After you have decided on size and shape, consider how you will use the car the most. If your children will be getting in and out of the car frequently, consider the access height. Are you interested in doing DIY? Check that the car has enough space and that the back seats fold down to carry any tools and materials.
If you have a wish list of features, such as leather seats, route planning, and parking assist, try to find a trim level that includes them all. Adding options quickly raises the final price.
Before you buy, make sure you understand fuel efficiency and emissions data, as well as the trunk capacity, performance, road tax band, and standard equipment level of each prospective vehicle.
How are you intending to pay for your car?
Paying cash is not as advantageous as it once was; you are just as likely to get a discount if you use some form of financing. PCP and Hire Purchase deals, as well as Personal Contract Hire, are among the payment methods available. Make sure you understand the total cost of the car with all options selected; the monthly figure can be deceptive when compared to the total cost.
If your deal includes a balloon payment – a lump sum much larger than the monthly payments – keep in mind that you will not own the car until this is paid, so make sure you are satisfied with this before proceeding. Before making a new car purchase, research the average trade-in value for your old one.
Have you checked out the running costs?
Even for high-end vehicles, monthly payments can be deceivingly low. Make sure you understand the total cost of ownership. You do not want to be resentful of your car because of its excessive fuel consumption or high insurance premium.
The amount of CO2 your vehicle emits will also have an impact on how your road tax is calculated. While stated fuel economy figures rarely match those of real-world driving, they are an excellent tool for comparing different models.
When considering a model, obtain a few insurance quotes to get an idea of this significant annual outlay.
Build a shortlist of prospective vehicles and take them out for a test drive
Have you narrowed down your list of 'potentials' to two or three? It is now time to schedule some test drives. Try to test a model that is as close to the desired model as possible. Adding sports suspension or large alloy wheels, for example, can dramatically change how a car feels when it is driven.
Obtain a second opinion. If you are buying a family car, take your spouse or children with you on the test drive to see if they notice any problems. If you are going to transport items like golf clubs, wheelchairs, or baby strollers in the car, it is a good idea to bring them along and check to see if they will fit.
Try haggling
Not all dealers will be willing to do so. Call a few showrooms and see how price-friendly they are. A little extra effort here could save you hundreds of dollars.
With so many options and factors to consider, it can be difficult to do so. But if you put in the effort, you should end up with a car that meets all of your practical needs while also being enjoyable to drive.