Posted by admin at 18 August 2021, at 08 : 29 AM
Last year the average close rate for car dealerships remained at 12.5%. This was stated in the automotive benchmark report released in 2020. It's not an easy task running a car dealership, mainly because several elements are at play. Moreover, the auto market keeps changing every season, and it requires a tremendous deal of studying customer behavior and purchase patterns. Aside from it being a challenging venture, you owe it to your business to be proactive in increasing car sales. This piece discusses some ways you can do it effectively.
Establish local partnerships
If you already depend on auto leads to push car sales, you have an advantage. However, you will reap more results when you go further to establish local partnerships with companies, not directly competing with you. This mutually beneficial relationship can expand your business and theirs while meeting set targets. The question now is how does a car dealership engage in local partnerships? First of all, businesses like ride-hailing companies or car rental services are excellent points to start with.
For instance, depending on which company you go for, the agreement can be built around becoming the backup when their cars are undergoing repair. Secondly, supposing your partnership is with a ride-hailing service, this is what you can do. Every time a customer brings their vehicle to you, suggest the ride-hailing service you partnered with to them.
Other businesses to consider are car detailing shops, local car washes, etc. Indeed, the guiding principle is for them not to be in direct competition with your business. Fortunately, this strategy works because you benefit from the patronage of the partnering business's loyal customer base.
Use customer testimonials
It's easy to use customer testimonials, especially when your car dealership transacts a bulk of business online. The internet is a powerful marketing tool, and with the right messaging, it can work wonders for your dealership. Online reviews are the first forms of appraisal that business leads and potential customers see about your outfit. Moreover, according to surveys, more buyers are likely to read about you before establishing initial contact.
This pattern became a prominent customer behavior when the COVID pandemic first hit. With more than 75% of buyers looking for bits of information about companies they transact business with, testimonials are excellent marketing strategies. The more positive reviews you have from past customers, the more lead conversions you will have. Did you know that the more positive reviews you have, the higher the organic search rankings you get on Google? This can give a competitive advantage to your company.
Get creative on social media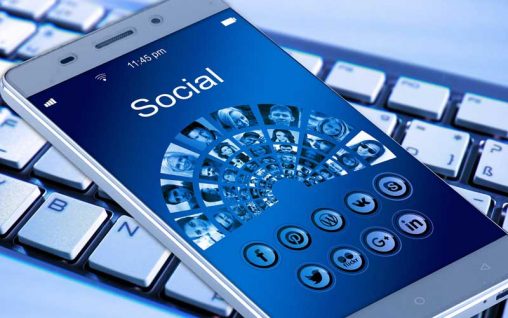 Social media is essentially a free platform to advertise your business. Considering that more people are on platforms such as Facebook, Twitter, Instagram, Linked In, etc., you have countless opportunities to draw attention from social media communities. Additionally, you are likely to appeal to groups who find your business worth their watch due to the audience mix.
When you run a car dealership, you have no option than to attract more customers and have high conversions. Your auto leads are your business's drivers, and explain why you need more of them to increase sales.