Posted by admin at 12 January 2020, at 15 : 37 PM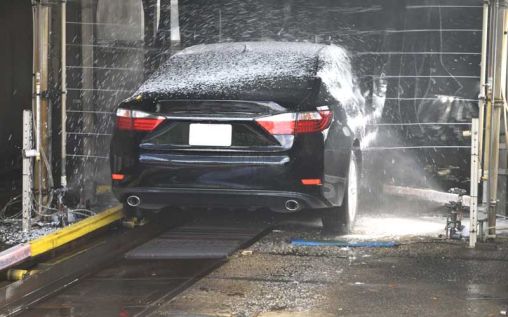 There's nothing quite as good as that new car smell, is there? The problem is that the fresh smell disappears after a while and you get used to it smelling like you and your air freshener. As it's January and people are all about making resolutions and plans for the year, why not plan to have your car refreshed?
Both the interior and the exterior of your car can benefit from refreshment. Not only will it bring your car a little more value, but you'll also feel like you're driving around in a new car all over again. Below, we've got five great ways that you can refresh your vehicle and get it looking on point for 2020.
Tip 1: Wash Your Car In The Rain
Put images of bikini-clad girls out of your head and think about your last car wash. Did you take it through the garage and get it properly washed? Did you have new ceramic coating paint protection applied and watch as your car rolled out fresh onto the drive? Excellent – you've experienced a car wash and a little extra. Most people think wrongly that the rain is washing the dirt away. In fact, in the rain, your car can get messier than ever before, with the road grime splashing over your car as you drive. The best thing to do is to get your car through the car wash while it's still wet – you'll see the difference.
Tip 2: Dry The Drips
The car wash is excellent for your car, but if you aren't careful, you're going to have grime and dirt built up on the drive home and in the door jambs. Old bath towels would be a great way to get these cleaned, and be gentle with it. If you clean it all off too heavy-handedly, you're going to end up with a scratched car.
Tip 3: Go Inside
It's not just the inside of your car that requires refreshment. An interior detailing is going to be the perfect remedy for a car that needs your attention. Think about how much you can do at home with a vacuum and a dustpan and brush! You can remove all the grit and grime quickly with a little attention to detail.
Tip 4: Go Inside Part 2 – The Windows
Your windows will have been washed thoroughly on the outside at the carwash. Now you need to get them from the inside. Microfibre cloths will clean the windows and minimise the risk of scratches, too.
Tip 5: Do It Again
There is no such thing as too much cleaning. As long as you are protecting the paint of your car, you can get your car washed and cleaned as much as you like. Just ensure that you are looking out for the interior of the vehicle when the professionals are looking after the exterior.
Your car deserves to be in the best possible shape. It'll keep you on the road for longer this way!