Posted by admin at 31 July 2017, at 11 : 09 AM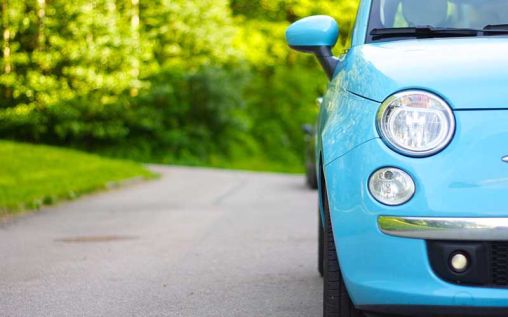 If you're a person with any sense at all, you'll want to purchase a safe car when on the market for a new one. We'd like to think that all cars were equally as safe but this is not the case. All cars are not created equal, and we need to make sure we search extensively for a car that will protect us, our families, and pedestrians. To give you an idea of the cars you shouldn't even look twice at, here are some of the worst cars for road safety!
Fiat 500
This is a common car that many people own, however, it got a "poor" rating in the small overlap front test, leading to a low overall safety rating. The intruding structure impeded on driver space, and the driver door hinges were torn apart during tests, which could eject driver from the vehicle if anything were to happen.
Ford Pinto
The transmission has a nasty habit of jumping into gear on its own, which is a fault that has killed at least 2 dozen people. It's also prone to fire in a rear end collision due to the position of the gas tank. Hundreds of injuries have been blamed on this car's defects, and many deaths have occurred. The design of the car means that the fuel tank causes a puncture during collision, and this has caused fatal fires that have led to 500 deaths.
Mazda 5
Scored poorly in the small overlap front test and a "marginal" in the side impact test. The intruding structure compromises driver space, like many of the other vehicles on the list.
Injuries to the test dummy showed that the driver would have injured legs if a collision was to take place. The driver's door also unlatched during tests, so this is not something you want to start getting into car accidents with. The driver could be seriously injured or worse, killed.
Ford Escape
The Ford Escape got a low safety score in tests. The structure seriously impacted driver's space, and the dummy's head did not contact airbag during a collision. This means the driver's head is vulnerable to impact if a real collision is to take place. There's also no sufficient coverage with the side airbag.
Hyundai Tucson
This car got a low overall safety rating, and the driver's space was compromised because of the structure of the vehicle. The dummy's head was shown to be vulnerable in collision, with it hitting off the dashboard during tests.
Dodge Journey
Another with a low safety rating and intruding structure. The dummy's lower leg was gauged and torn and other injuries sustained during tests, so it could be quite serious in a real life situation. The dummy's head also barely contacted the front airbag.
Toyota Yaris
The small body of this car doesn't leave much between you and the thing you crash into, so you wouldn't want to crash in this. For every 1,000 Yaris cars insured, there were personal injury claims filed 28.5 times.