Posted by admin at 29 March 2018, at 11 : 15 AM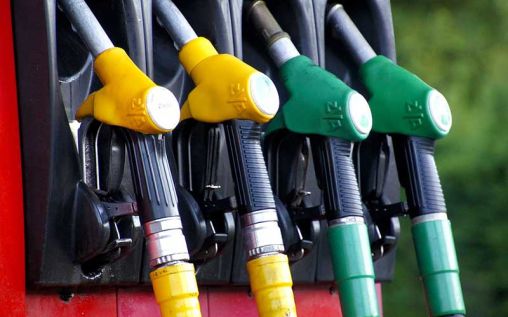 Many people dream of heading to the car showroom, searching for the latest sporty little number and being the first to drive it away from the forecourt. A brand new vehicle that has never been driven by a human being before is the stuff of dreams, surely? There's no need to worry about defects, bumps or scrapes. No one has had the chance to stain the interior with a rogue bottle of drink. And you will have at least a three-year warranty should anything go wrong with the mechanics of the vehicle. Having something from brand new certainly has its appeal.
However, most of us aren't made of money, and we are not willing to place an unwieldy burden of debt onto our shoulders. Instead, you may be tempted to look at the used car market. Yes, the vehicles you'll be looking at won't be brand new, but they could still be sought after models that have had one or two previous owners and have been well looked after. You'll also be saving yourself a small fortune with the ability to pay upfront for a vehicle that's a few years older and with a few more miles on the clock. Take a look at why you should show appreciation for the depreciation and find yourself down at the used car showroom the next time you need a new set of wheels.
Economical
If you're looking at saving as much money as possible, you don't simply want to be looking at the purchase price of the vehicle. You need to take into account the running costs such as fuel, insurance and possibly tax. If you don't mind the steeper price tag initially, diesel cars are infinitely cheaper to run than their petrol counterparts. At the same time, while you think you might need a vehicle with a large engine, these tend to use up fuel at a much faster rate. Cars with smaller engines tend to give you more miles to the gallon. There are obvious exceptions; however, you need to consider the most appropriate style of car to suit your lifestyle. If you're looking for a set of wheels for a family road trip or two a year and an economical drive to take into account your long commute to work, a little two-seater MG won't fit the bill. Head to the used car showrooms and see what's available in your vicinity. It's vital that you do your research before handing over your cash.
Getting A Bargain
If you do your research well, you may be able to spot two or three cars you like the look of in different dealerships within your locality. At this point, you could try to play an astute game of cat and mouse by pitting the used car salesmen up against one another. Most car salesmen work on commission, so they'll be eager to secure your business. Remember, the price that is on the windscreen of the vehicle is only the asking price and not necessarily the one you will end up paying. See if you can get the dealerships to offer any incentives to secure your money. Will they offer a free full tank of fuel, pay half of your insurance for a year or simply give you money off the asking price? New cars don't have the luxury of having vast discounts attached to them. However, used car salesmen are more free to dictate the asking price of their vehicles.
Safety
Just because the car is newer doesn't mean that it will be safer. In 2011 the Volvo V60 was rated the safest family car by the Euro NCAP rating system. This car is now seven years old and can be a bargain if you spot one in your local used car saleroom. Any car with a five-star safety rating is worth investigating if you have a family that you want to protect on every outing. If you head to https://www.indyfirm.com/indianapolis-car-accident-lawyer, you'll see that it isn't just drivers that can be at fault in automotive accidents. Manufacturers themselves have a responsibility to produce safe and reliable cars. This is why you should always buy the safest car that you can afford.
What To Look For
It doesn't matter if you are buying from a local dealer, a car auction or privately, you need to have your wits about you when looking at a vehicle. Sometimes the person showing you the car will chat. This can be a clever distraction technique and prevent you from focusing on the matter at hand. Politely try and halt any conversations so the car can have your undivided attention. Open up the hood and check the engine. Look for any signs of wear, rust and oil leaks. Take a look under the car for the same signs of wear and tear. Ensure that the mileage on the clock matches that listed on all of the paperwork.
Anyone selling a used car should be able to offer you a test drive. If they are unwilling to allow you to drive the car, alarm bells should begin ringing, and you should walk away from the deal. You need to get a feel for a car before you commit to a purchase. How does it handle, accelerate and feel? Tick off the things you should be looking for using the checklist available at https://www.bankrate.com/auto/18-tip-checklist-test-driving-a-used-car/. You need to feel comfortable and enjoy the drive. If you are happy with the condition of the car, only then should you begin to haggle and reach an agreement with the seller.
Although you may hanker after a brand new car, this is often the least economical way of purchasing a vehicle. The moment a new car is driven away from the forecourt, it has lost thousands of dollars in value. Instead, venture to the classifieds section of your local newspaper and pick up a bargain. You never know, your dream car may not be out of reach if your show appreciation for the depreciation.