Posted by admin at 10 April 2018, at 23 : 57 PM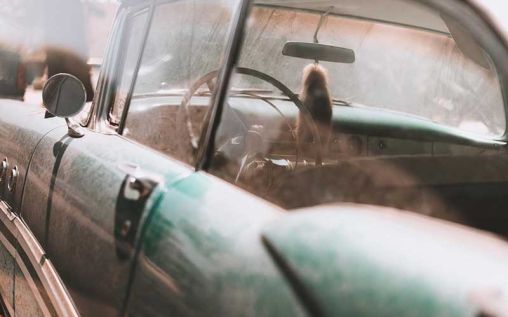 Bringing an old car into the 21st century certainly sounds hard at face value: it's made of older material, with a completely different shape to the models we see today, and the paint is most likely faded all the way around. For some people this is fine, you just need to get to from A to B on a reliable basis. But for some of us who care more about how our cars look, this just won't do when you're cruising down the road.
Say you bought a used car from a dealership because it was your first time or all you could afford to drive. You don't need to be stuck with the scratched paintwork or otherwise 80s looking exterior, even if the model was made in the noughties! So with that scenario in mind, here's a couple of ways you can bring an old or otherwise previously used car into the 21st century.
Give it a Clean
One of the easiest to make your car feel a lot fresher than ever before is by giving it a thorough clean both inside and out. When you do this, you get a good sensory reaction as well: the car looks clean, it smells clean, and it most definitely looks clean. And that's quite inexpensive when you consider all the alternatives you could have tried to invest in.
Grab some wipes and get to wiping down the dashboard, and then get a full wash of the exterior model to make sure you're shining as much as possible. If the car seats have marks over them, you can get the cushions shampooed, or simply cover them up with some covers; these come in all shapes and colors so you will really be spoiled for choice.
Paint the Exterior Body
You might have to fork out quite a bit of money for this one, but being able to repaint your car is something anyone can do, and it can make a car look good as new with one coat. Taking a car to a professional shop is going to be the best option here, as getting your car painted reliably with no scratches or lines is hard to do on your own.
On the other hand, you can get other exterior fixes that might pack more punch for the cash you're investing. Something like customising a car to make sure it looks modern and fresh: order some car wraps that rock your personal style. Depending on the kind of person you are, you might want to loud and proud with a non traditional design, or you might just want a block color you can easily stick on and remove whenever you need to.
So bringing an old car into the 21st century won't take too much time if you have a used model and you're not comfortable with how it looks. Give it a clean each month to make sure you stay proud, and customise any of the interior wherever design is possible.