Posted by admin at 25 April 2018, at 09 : 34 AM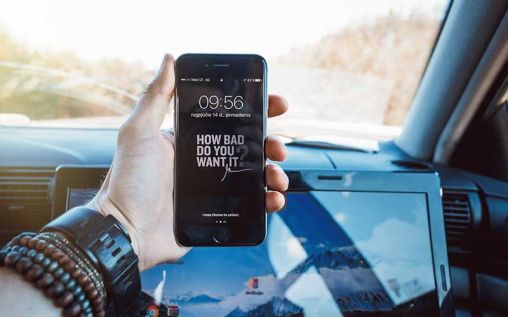 Buying a car is expensive–we should all know this. It's costly for several reasons such as the need for insurance and so on, but with the actual vehicle itself costing so much, we usually need to resort to financing options as well. So to help you out, we've prepared a couple of useful tricks and tips to help you reduce the cost of your next vehicle and save a lot of cash. While these tips might not help you buy your dream vehicle, they'll certainly make your wallet happier.
Buying Used Cars
Obvious, but it has to be mentioned. If you're going to buy a vehicle then it's much cheaper to go for a used vehicle instead of a new one. However, you should keep in mind that a used vehicle often comes with other issues that could end up costing you more money. For instance, a used vehicle from a bad dealership could mean that you'll spend more money on repairing it, you might spend a lot of time fixing it yourself and it could have a lot of miles on it. Some dealers may even withhold information about the vehicle such as how much it has been used or any underlying problems.
While buying a used vehicle is much cheaper than a new one, the additional costs may end up costing you more than you bargained for. If you have to buy a cheaper vehicle, then you'll want to do plenty of research and look into the dealership themselves to see if they're legitimate and able to support you.
Buying New Cars
Now, a new vehicle is obviously going to be far more expensive up front. However, in a real-world situation, buying a new car may actually be cheaper than you'd expect. For starters, financing with the official manufacturer may end up being cheaper than the financing you get from a used car dealership. You most likely won't need to pay a high finance acceptance fee and since the interest is lower, you'll end up paying a lot less each month. The total amount payable for your vehicle could be significantly less especially if you're buying a new car.
In short, think before you buy. Always look at the financial side of your car purchase and make sure you look at the total payable for the vehicle after you calculate interest and so on. You might find that it's much cheaper to purchase a new vehicle and the added bonus of having no mileage and being able to customize it online could be worth it.
Looking Online
The internet is a great place to help you save money on vehicles and for many reasons. There are too many advantages to count, so here are a few of the main ones:
* More dealership options. For instance, when it comes to choosing a Chevrolet dealer, you have a lot of choices if you look online. You can research each dealership separately and read reviews on the internet to see if they're trustworthy. They'll also likely have inventory lists available that you can search through to find your perfect vehicle.
* Reviews of vehicles. The internet has plenty of car reviews that will help you decide of a purchase is worth it. The main thing to look out for here is that there will likely be recommendations. For instance, they might recommend a cheaper alternative to the vehicle you planned to buy, or they might say that there's another car with far better features and quality for only a little more.
* Classified ads. If you're really looking to purchase a vehicle for less then classified ads are a great place to look. Here, you can get amazing deals but there's always the issue of purchasing from a stranger. Luckily, there are many online sites dedicated to buying and selling vehicles, making this much safer and easier.
Some Final Words
Hopefully, this guide has given you some assistance on how to get a car for less. Buying a new or used vehicle both have their advantages. What's important is that you do your own calculations to see how much money you'll end up spending once all your payments have been made. You should also get used to using the internet as a great source of information for purchasing a car. Whether it's looking at reviews, classified ads or to find local dealerships, there is a wealth of information available at your fingertips.