Posted by admin at 11 February 2018, at 20 : 55 PM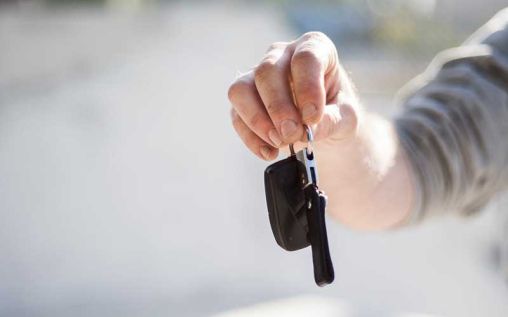 It can be a nerve-wracking time in any parent's life when their teenage kids become old enough to drive a vehicle on the roads. There are so many things to consider, and you'll often go back to the time when you were a new driver and compare how the streets and volume of traffic have changed over the years. Well, there's little use in worrying, and it certainly won't help your teen improve their skills as a new driver. Therefore, it's worth thinking practically, and coming up with effective ways to teach your child some lessons that their driving instructor may have left out.
The best time to begin teaching your teen more about the roads and the car they're going to be driving is as soon as they are legally allowed to begin the official learning process. You can enhance what the instructor is already teaching them by taking them out outside of their lesson time. It'll also be a chance for you to get a sense of their confidence and skills, not to mention some quality time with your soon-to-be adult. Write your own checklist of things you want your kid to learn so that you can tick everything off and feel happy and secure in the fact that they know what they are doing. Patience is key, but it'll be well worth the effort. The following are some ideas and advice for parents who are teaching their kids to be responsible drivers so that they can own and drive their own car in the foreseeable future.
Pride In The Car
The more you teach your teen about taking pride in the appearance and maintenance of the vehicle they drive, the more cautious and responsible they'll be when it comes to being on the road. Therefore, it's worth regularly spending time with them, and showing them all the elements that go into keeping a car functioning a roadworthy. You can always take them to a reputable auto repair garage so that they can further their knowledge of their vehicle. Mechanics will be able to talk through any potential problems and risks, and they'll get a better idea of the cost of having their car fixed and serviced. Ensure that they know they'll have to pay for any damages and that'll soon get them to drive well.
Knowing The Roads
When your teen is in their driving lesson; it's probably on the same day and around the same time each week. Therefore, it's crucial that you take them out at various times so that they can better understand the traffic and other drivers. You can head out a little further on each trip as they build their confidence, and you'll be able to ensure that they can get from A to B in different weather, rush hours, and even at quiet times when they could be tempted to speed-up unnecessarily. Enrich their road knowledge and ensure that they care about the car they drive, and there's no reason that your teenager won't become a safe and confident driver that you can be proud of.