Posted by admin at 6 December 2017, at 23 : 38 PM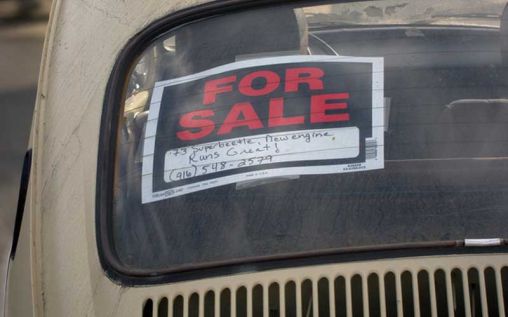 You might have sold a couple cars in your time and found it to be rather easy. More than that, you actually had a lot of fun, and now you're thinking about getting set up selling cars to perhaps make a little extra money.
There are various ways to do this. You can invest in old, classic cars that have seen better days. You'll be able to fix them up and sell them on for a great price. Alternatively, you can grab cars heading to the scrap, fix them up in the equivalent of property flipping. Or, you can buy new cars and sell them as they come out of the factory. You see? Plenty of possibilities and for car fanatics, it could really be a rather brilliant idea. But there are a few things that you need to understand.
You Can't Say You Didn't Know What You Were Doing
You might have sold a car in the past to a buyer. It was a car that you had been driving for a while and as such a personal vehicle. This is completely different from selling a car as a dealer. If you sell a car like this, you are considered to be a layperson. Essentially, you are not legally expected to know anything about how a car works or the problems it could have. As long as you don't lie about paperwork or knowledge, you're not legally accountable, and that's important. This means that if you sell a car and a couple of weeks later the buyer comes back, they can't then demand their money back. They knew what they were getting into when they bought off a private seller. Particularly, if you directly approached the matter telling the buyer, you had no knowledge of cars.
However, even if you didn't, legally, you're still in the clear. But things change when you become a dealer or sell multiple cars in a certain time period. So, you might be selling cars online. At this point, it is classified as a dealer business, and then, it's your responsibility to ensure that car is in a condition where it should be okay for sale. If it's not the buyer does have rights, and you could end up in legal difficulty.
It's Expensive
Buying and selling cars is an investment like any other, and there's quite a lot of expense attached to this possibility. You need to be able to purchase the cars, fix them up and get them ready for the market. You can see that this isn't going to be an easy cost to manage and that's why a lot of people look into financing for this business possibility. With services offered by companies like Consumer Portfolio Services, it is possible to get the money you need regardless of your financial situation and ensure that the cash you need continues to flow. In fact, a business like this might even be able to help you make the most out of your company model.
It's A Gamble
Lastly, like any other investment, it is important to understand that setting out to be a car dealer is quite a gamble. You do need to be careful that you don't end up in a position where you buy too many cars that you can't sell on fast enough to make a profit. It's all about taking the right steps and making calculated risks rather than just buying the first car you see.