Posted by admin at 16 May 2017, at 10 : 32 AM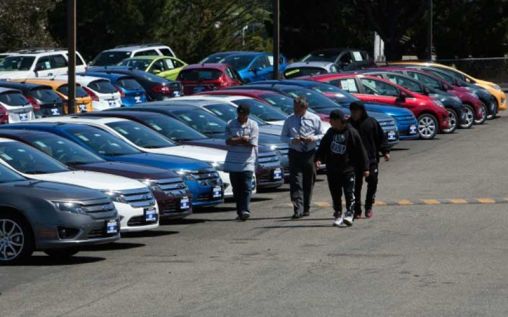 Breaking up with your old car isn't easy. It may be tough to part with a car you've had for a decade, or you may simply be trying to avoid acquiring the hefty monthly payment that comes with a new car. If you think it may be time to take a deep breath and sell your car, take a look at these four signs and maybe the answer will become clear.
The check engine light is always on.
If the check engine light seems to always be on, it can't warn you in the event of a more serious problem. Warning lights in your car should be taken seriously and if a light comes on every time you turn a corner or drive over a bump in the road, it's could be a sign you need a new car.
The cost of repairs exceeds the vehicle value.
It's common for people to try to drive and repair a car with the intent to save the money it costs to buy a new car. However, doing that may not pay off in the long run. If you're constantly headed to the repair shop to fix up your car to get it in working condition, it may be time to say goodbye to your old car. Many people search "how to sell my used car online" to help find the best tips to streamline the process of selling their old cars for money to put down on a new one.
You have hit 6 digits on the odometer.
If your car works well beyond 100,000 miles, that's great! This is a sign you have taken great care of your car. However, as cars age and you continue to put more miles on it, it's inevitable that the car will start to experience problems making it costly to keep up with the variety of repairs and additional maintenance. If you're looking to get rid of an old car, even those with six digits on the odometer will sell it online. Replace your old ride with a new – or new-to-you — car that won't give you so many problems.
Your current vehicle has very few safety features.
Today's vehicles are much more safe than older vehicles. The safety technologies of new cars dramatically increase your and your passenger's likelihood of surviving an accident, so it's something to consider as you ponder whether or not to buy a new car. From front airbags to antilock brakes traction control, the new technology means riding cars that are loaded with these safety features is much more safe than riding in old cars. There is even technology that can even prevent accidents, such as auto emergency braking and blind-spot detection. You cannot put a price tag on surviving a car crash, so if you are ready to feel safer when behind the wheel driving your kids to soccer practice or on the next family trip, it's time to find a new car that offers an array of safety features.
If your car is a lemon, you don't want to put more money into car maintenance or you just think it may be time for something new, consider upgrading to a newer vehicle. Watch for the telltale signs your car is on its last legs and rest assured, the process of selling a car online and buying a new one is often an enjoyable experience.