Posted by admin at 11 February 2018, at 20 : 27 PM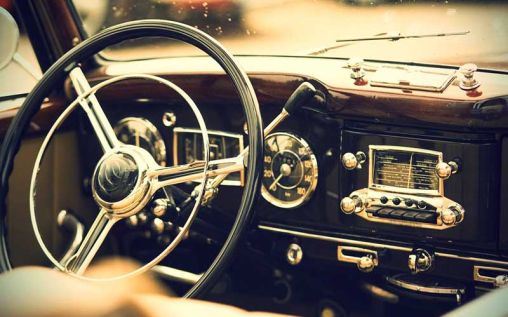 If you've invested in the vintage sports car of your dreams; you'll probably be a little nervous to drive it out on the busy roads. You have wanted it for decades, perhaps since you saw it in a T.V show or a movie, and the moment you got it; it became your pride and joy. Well, unless you're lucky enough to have an automobile museum on your property; it would be a shame not to make the most of your car, and regularly enjoy cruising through the roads. Therefore, it's time to take the car cover off and begin thinking about what you can do to ensure that you're making the most out of your investment.
There'll be no better feeling than hearing your engine as you drive your car out of your garage, and you'll have given a beautiful vehicle a second lease of life. As long as you're a confident driver; there's no reason you can't enjoy your little vintage number for the years ahead; you just need to make sure that it's up to scratch, functioning properly, and you can maintain it. The following are some ideas, inspiration, and advice for those who want to keep their vintage sports car doing what it's always done best, and getting back out there on the roads again.
Function
The main investment you'll have to make after buying a vintage car is on ensuring it will work properly. Be prepared to replace crucial parts of the car so that you can keep it on the road for the years ahead. Focus on a great engine, the breaks, and the dashboard; a reputable auto repair establishment will be able to assist you with what's needed. Do your research before purchasing any parts; you'll often find great deals online if you're will to travel to pick them up or have them shipped over. Sourcing the right gear for your sporty vehicle is all part of the fun; be patient and don't rush your decisions so that you'll have something that works perfectly and sounds great when you start the engine.
Aesthetics
The main reason you'll have invested in your classic car will be because of how it looks. Therefore, you'll need to ensure that you're prepared to further invest in its maintenance and aesthetics regularly. Again; you'll probably need to do your research when it comes to sourcing parts. Whether it's the gear stick, mirrors, or even your upholstery; it's worth shopping around and comparing prices. Prioritize your list; always invest in the things that make your car roadworthy and functional first (these can still be decorative), and spend your money on the beautiful upgrades once you're confident driving in your restored vehicle. Keep it clean and house it in an environment where it won't get wet or be too cold; much like anything vintage, it'll need extra care and thought.
Once your vintage sports car works and looks great; it's time to start driving it. You've invested in a beautiful vehicle, so make sure you're not hiding it away in your garage, and give it the attention it deserves!