Posted by admin at 27 June 2019, at 15 : 58 PM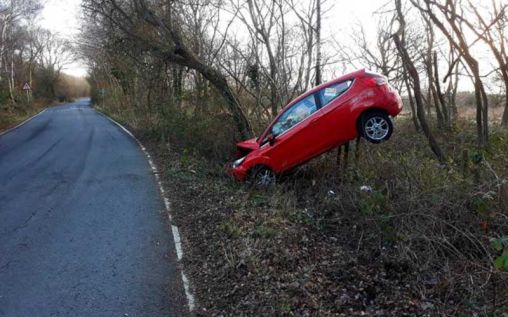 If you are involved in a car accident, it is important to follow all of the right steps to ensure that any injuries are treated correctly and to improve your chances of being fairly compensated. Accidents are frightening and can leave you quite shaken, which can make it difficult to remember what you need to do.
The following list from Shrager & Sachs outlines exactly what steps to take after your accident:
Have any injuries treated right away. Anyone who gets behind the wheel of a vehicle is responsible for paying attention to what is happening around them. If they are distracted by their phone, fiddling with the radio, playing with their GPS device, snacking on food, or performing other distracting activities, it can easily lead to accidents. Drivers who cause crashes because they are distracted are almost always considered to be at fault and are usually responsible for covering any expenses related to injuries or property damage.
Notify the authorities. The law requires you to notify the police anytime there is an accident. The police report that is filed about your accident can act as evidence to back up your statements when filing a claim with your insurance company.
Exchange contact information with any other drivers who were involved. Make sure to get their name, details about their insurance company, and a phone number where they can be reached.
Gather contact information from witnesses. Anyone who witnessed the accident can help verify your version of the events. Make sure to get their contact information right away so that they can submit a statement.
Photograph the accident scene. Take pictures of your vehicle, the vehicle of the other driver, the roadway, and any broken parts or debris. This type of photographic evidence can be used to support your claim.
Never say that the accident was your fault. Even if you suspect that your actions contributed to the accident, you should avoid saying so when talking to the police, to the other parties who were involved, or to the insurance company. If you admit fault, it can affect your claim.
Write a description of the accident. Before you have a chance to forget, you should write down everything that took place during the accident. Details that you should note include which lane you were driving in, what the weather was like, the overall condition of the road, what time the accident occurred, and any other pertinent information.
Let your insurance company know about the accident. Avoid taking a settlement without first seeking legal guidance.
Don't discuss the accident on social media. Anything that you post on social media could be used by the insurance adjuster to try to deny your claim.
Talk to a lawyer. An attorney who specializes in car accidents can help ensure that all of your rights are protected when dealing with the insurance company.