Posted by admin at 31 July 2019, at 10 : 17 AM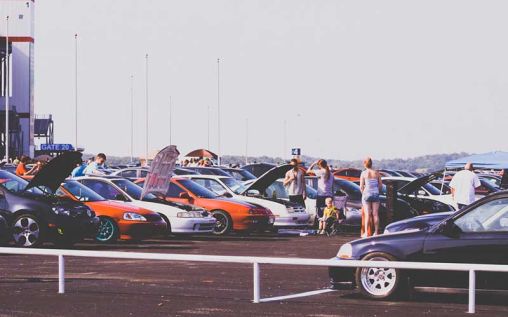 Every year, around 40million used cars are sold in the USA alone. With so many used cars changing hands, how do you choose the right one? Finding the right used car, while avoiding questionable sales tactics and dodgy vehicles can be tricky. Follow our simple tips to buy a used car, from how to find used vehicles to haggling for the right price.
1) You don't have to buy an ancient car to save some serious cash. A car that is only a year old is still usually much cheaper than a brand new vehicle. If you love a particular model of car, wait a year and start looking for a pre-owned one and save a fortune on the price of a new one. Luxury brands tend to hold their value better, but for other cars, the value can drop significantly, depending on the miles on the clock.
2) Be savvy with your choices when choosing your car to save money. A smaller engine is cheaper to run than a larger one and will conserve fuel better. Petrol cars are sometimes cheaper than diesel, even though diesel is more efficient. Petrol tends to be cheaper from the pump, so choose whether fuel economy or cost is more important to you. Manual cars are cheaper to buy than automatics, as many drivers don't learn to drive stick. If you did, this could be a great way to buy a cheaper car. Remember too that smaller cars are cheaper to ensure.
3) Choose the right time to go car shopping. Car dealerships have targets to hit, so if you visit when they're close to a target deadline, you may be able to negotiate a lower price to make the sale. Most dealers work on quarterly targets, so shop towards the end of March, June, September or December. Avoid weekends or just after payday to avoid the crowds and get a more personal service at the dealer.
4) If you're buying from a private owner, keep an eye on average asking prices in the local paper. If they're creeping up, hold off, but strike when they're trending downwards. Take the time of year into account too. For example, you might get a better deal on a convertible during the winter, when people aren't thinking that they want one.
5) Create two lists before you go car shopping. One list should be your 'must-haves', such as being cheap to run, having a large boot for holidays and enough seats for the whole family. The other should be a 'would be nice' list, which should be things you'd like but aren't a deal breaker, like a bike rack or climate control. This will help you target the best car for you.
6) Do the math first on how much a car will cost you to run after you've bought it. Budget for insurance, fuel, repairs, parking permits and other items like replacing wheels later on.
7) Check around lots of different dealers to find the best prices. Having a lower price from another dealer can be a useful haggling tool to bring down the costs too.
8) Always haggle. Car dealers expect you to negotiate, and you can get a great deal with some savvy haggling. Go in armed with knowledge of prices at other dealers and the value of similar cars to the one you want. Haggling could bag you a freebie, like a valet before you collect the car or some free floor mats. You could get some money off by looking for some flaws like small dents or scratches on the paintwork, but only accept superficial flaws, not major issues.
9) Go prepared to check the car over. What's the car's mileage? What condition is it in? Has it had repairs done and how well have the repairs been completed? Keep an eye out for giveaway signs of dodgy repairs after a crash, like gaps between body panels. Check the oil and the engine for signs of leaks. Check everything is in working order, like the lights and the radio. Check the tread of the tyres, and make sure everything appears to be safe.
10) Take the car for a test drive and check it suits you. Is the driving position comfortable for you, after you've adjusted the seat? Is there room for the items you need to fit, like a child seat in the back or a dog crate in the trunk? Try out some maneuvers like a turn in the road or an emergency stop to test the functionality of things like the clutch and the brakes. Check the handbrake works, and test the doors and hood. Is there a comfortable amount of passenger space. Does the drive feel smooth? Is this a car you can see yourself driving and enjoying for years to come?
11) Choose whether you're going to buy via a dealer or a private owner. A dealer offers some extra protection, such as a warranty on your purchase, but a private owner is likely to sell for cheaper. Weigh up the pros and cons before deciding which way to go. If you buy from a private seller, make sure you examine the car thoroughly. Remember, if you buy a used car online, Paypal doesn't cover cars under their payment protection, so if there's a problem, you can't dispute through Paypal.
12) If you can, buy your used car with a credit card. If there is a problem after purchase, a credit card offers a little more protection than other payment methods.
13) Don't be lured in by extras that you don't need. Dealers will often try to sell you the earth to go with your car, especially if you've got a good deal on the price of the car itself. Think twice about whether you need extra items like bluetooth, Sat Nav, service plans, warranties or other add-ons. Some of these items you'll be able to get cheaper elsewhere. Consider what you need and what you're willing to pay for it.
14) Make sure you have all the paperwork in place with a used car. Have you got the vehicle's log book to track it's repair history? Is there a manual for the model you've bought so you can figure out how to best look after your car?