Posted by admin at 25 January 2013, at 23 : 08 PM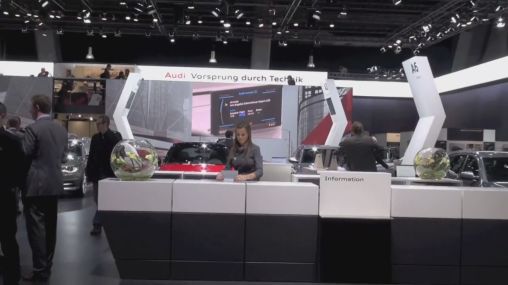 The 2013 European Motor Show Brussels is over. It was a great show with a lot of great modern car models. As in every year, a lot of people visited this show from all around the world. The show was open for more than a week, and it was plenty of time to visit it.
Below, you can see a list of some of the cars from that show, with the images too. This is not a complete list of the cars. There were more cars out there, but as for now, we just post these cars. Each car is great, so check them out below.
2015 Ferrari F12 Berlinetta Spyder 6.3-liter V12 740 hp Gray
2014 Bugatti SuperVeyron 9.6-liter W16 1600 hp Yellow
2014 BMW M6 Gran Coupe 4.4-liter V8 Black
2013 Rolls Royce Ghost 6.6-liter turbocharged V12 563 hp
2013 Porsche Cayenne S Diesel 4.2-liter twin-turbo 382 hp
2013 Porsche Carrera 4S 3.8-liter flat-6 400 hp Gray
2013 McLaren MP4-12C 3.8-liter V8 616 hp Gray
2013 Ferrari 458 Italia Spider 4.5-liter V8 570 hp Red
2013 Exagon Furtive eGT supercar 402 hp Brown
2013 Bentley Continental GTC V8 4.4-liter 500 hp Gray
2013 Audi R8 Spyder 4.2-liter V8 430 hp Convertible 2 door
2013 Aston Martin V12 Vantage Roadster 6.0-liter Black
2012 Lotus Elise S 1.8-liter supercharged I-4 217 hp yellow
2012 Imperia GP 1.6-liter turbocharged V4 346 hp Gray
2012 Fisker Karma 2.0-liter 260 hp
2012 BMW Z4 Zagato Roadster 2.0-liter I-4 240 hp Gray
2011 Spyker C8 Laviolette 500 hp 4.2-liter V8
As you can see, plenty of very nice looking modern generation cars here. Obviously looks good in the images, but looks way better in real life. Whoever had a chance to be in the show, they had a great experience.