Posted by admin at 19 November 2012, at 17 : 11 PM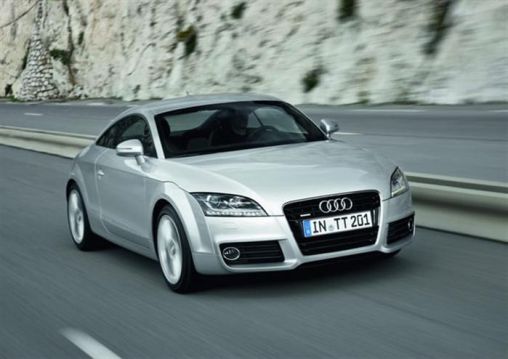 The new Audi TT 2 door coupe will be launched in 2014. Audi aimed at reducing its weight below today's base model which is 1240 kg. The engines will be 1.8-liters and 2.0-liters and are likely to have a new cylinder shutdown mechanism for a wide range of fuel saving measures. There will be petrol engines, but also are planned the 2.0-liter diesel TT, slightly more powerful than current 2.0-liter diesel engine.
The base TT coupe version will be with the same 4-cylinder engine as it was before, but in 2015, the new Audi TT RS will join with a straight five turbocharged 2.5-liter engine.
The less powerful 2.0-liter and base 1.8-liter diesel & petrol versions will come with the same standard front-wheel drive.
The base version of 1.8-liter version will produce 180 bhp. The 2.0-liter petrol engine version will produce 220 bhp and more powerful version 280 bhp. While the 2.0-liter diesel engine version will produce 180 bhp, the 2.5-liter petrol engine version of the new 2015 Audi TT RS will produce 380 bhp.
The price of a new 2014 Audi TT coupe & 2015 Audi TT RS isn't known yet, but that should come in the near future, also, with more details about the whole car.